David Yáñez
Joined

Location

Zaragoza (Spain)
Profile Images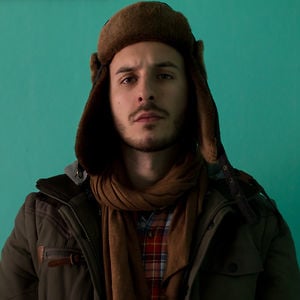 User Bio
David Yáñez Barroso born in Cáceres (Spain) in 1982. He studied arts degree and audiovisual communication degree at various universities from Spain and Europe thanks to interchange scholarships. After a few years working on television and advertisement he change the path and starts teaching filmmaking in the national education system. At the moment he is working on the postproduction of his first feature film "SIDE-B" a love story between foreign people framed in the actual socio-political crisis of his country (Spain).
He also directed 8 short films (some of them documentaries) with relevant presence in national and international festivals as "The Wanderer" or "When We Were Kings 1999-2009".
He is interested in the digital video and the new narrative possibilities attached to it, specially for an independent film maker like him.
Linked to his audiovisual work he develops the writing, he has published two poetry books and a short story and his texts have appeared in various literary magazines from Spain and Mexico.
FILMOGRAPHY: writer/director

2013/14 – SIDE-B [long lengh]
2013 – Portrait of Irina Grecco (Portret de Irina Grecco) [short]
2013 – Inparadise (Enelparaíso) [short]
2010 – Room 303 (habitación 303) [short]
2009 – When we were kings 1999-2009 (Cuando éramos reyes 1999-2009) [short]
2009 – Cold Winter tale (Cuento de Invierno) [short]
2007 – The wanderer (El errante) [short]
2005 – Playing by the rules (Jugar según las reglas) [short]
2004 – The film without title (La película sin título) [short]
Related RSS Feeds