Paige Lewis
Joined

Location

Texas
Profile Images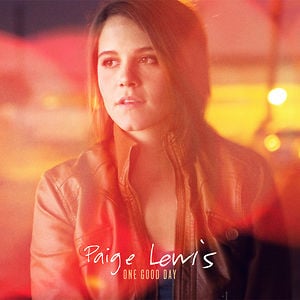 User Bio
It's not about the fame, fortune and glittery lifestyle of becoming a well-known artist that keeps Paige Lewis interested in continuing to create a career in music. This young woman wants to make a difference in the lives of those who listen to her songs.
"I want my music to be heard by as many people as possible," says Paige. "I believe my music is melodic, honest and heartfelt and I feel it will make an impact to those who hear it." In other words, she would like to give her fans what her favorite artists, John Mayer, The Beatles, Imogen Heap, and American alternative rock band Guster have given to her, which is great music. "I am less influenced by specific artists and more influenced by specific songs. There is nothing better than a well-written song and I can appreciate any style of music if it jumps out of the speakers," she explains.
Music seemed to find Paige and when it did, she held on tight and didn't let go. She learned to play piano when she was only 5 years old and began picking at the guitar when she was a freshman at Taylor High School in Katy, Texas. Don't let her guitar skills fool you; Paige not only competently strums the riffs on guitar and tickles the ivories, but can also play a killer tune on the kazoo if the occasion arises! She began writing comical, catchy songs to sing to her friends just for the pure joy of getting a good laugh from them. It eventually developed into something more serious, and in the blink of an eye, Paige signed with Word Records and started recording her own music in Music City. The first time Paige walked into a real recording studio, she felt right at home, even thought she was thousands of miles away. "I fell in love and knew that music is what I'm meant to do," smiles Paige.
In a handful of years, Paige has traveled the country writing songs, performing her music, and following her dreams. From one large city to the next, Paige moved to Los Angeles at the age of 18, after touring and promoting her debut album, Paige. While in LA, she was able to put together a great band performing in venues such as the Viper Room and had the privilege of playing in the same lineups as Vertical Horizon, Katy Perry, P.O.D. and Switchfoot. Two of her songs even landed in the Ridley Scott crime comedy film Matchstick Men, starring Academy Award winner-Nicolas Cage. She also received an ASCAP songwriting award for penning CCM (Contemporary Christian Music) artist Rachael Lampa's 2002 hit, I'm All Yours.
After living under the LA sun for almost 3 years, she made the decision to enroll in the University of Texas Austin and received a Bachelor of Science degree in Advertising within their Texas Creative Program in 2009. "I was studying to become an advertising copywriter," until she realized that music kept running through her veins and if she didn't give music a wholehearted attempt, she'd regret it.
Despite all the traveling this small town, Texan gal hasn't forgotten where she grew up. Paige is surrounded and supported by two incredible, loving parents and a younger brother, Andrew as well as her close knit of friends who support her like crazy. She currently lives in Houston and performs regularly at top venues in Houston and Austin. When she steps out of the spotlight and takes a break from writing songs, you will find her outside jogging. You may also find her drawing and painting, "even if everything ends up looking like a cartoon even when I try and make it realistic," laughs Paige. Her newest CD, One Good Day, was recorded with acclaimed multi-instrumentalist, Matt Hammon who co-produced her debut album. One listen to this album and you may hear a comparison to Sheryl Crow and Alanis Morrissette, but she has her own unique style and the songs she sings were written from a place of great hope and optimism. "I believe this is the best record I've recorded and I'm ready to show everyone what I have and what I'm made of!"
Related RSS Feeds