Paul Wong Projects
Plus
Joined

Location

Vancouver, BC
Profile Images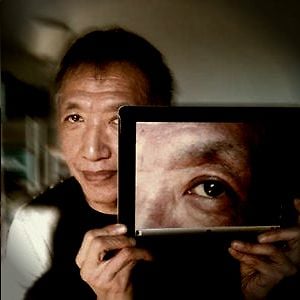 User Bio
Paul Wong is a media-maestro making art for site specific spaces and screens of all sizes. He is is an award winning artist and curator who is known for pioneering early video art in Canada, founding several artist-run groups, leading public arts policy, and organizing events, conferences and public interventions since the 1970s. With a career spanning four decades he has been instrumental in Canadian contemporary art and the larger art ecology.
Born in Prince Rupert, British Columbia, in 1954, Paul Wong has shown and produced projects throughout North America, Europe and Asia. His works are in many public collections including those of the National Gallery of Canada, the Museum of Modern Art (New York), the Canada Council Art Bank (Ottawa), and the Vancouver Art Gallery. He is in numerous private collections and is the recipient of several major commissions and grants.
Wong is the winner of the Bell Canada Award in Video Art for outstanding contribution to the field of video art in 1992. He was the first recipient of the Transforming Art Award from the Asian Heritage Foundation in 2002 and the inaugural winner of the Trailblazer Expressions Award in 2003, created by Heritage Canada, the National Film Board, and CHUM Limited (one of Canada's leading media companies and content providers). In 2005, Paul Wong received Canada's Governor General's Award in Visual and Media Art for outstanding contributions to the field. In 2008 he was awarded Best Canadian Film or Video at the Toronto Reel Asian International Film Festival.
Capturing the everyday, he uses video as mirror and probe, both to discover his own identity and to reflect the world back onto itself. Wong picked up a portapak video camera in the 1970′s as a renegade against the world around him and has become one of Canada's most renowned multimedia artists. He is known for his fierce engagement with issues of race, sex and death. His work is varied and eclectic, ranging from conceptual performances to complex narratives and site-specific spectacles. He is a media subversionist and cultural strategist relying on artistic entrepreneurial smarts and raw originality with an eye for social context, driven by an insatiable search for identity, community and authenticity. He always has a camera.
Wong's work has developed along many trajectories. His Main Street Tapes (1976-1979) revolve around his friends in the Main Street neighbourhood of Vancouver, and include 60 Unit: Bruise; Murder Research; and 7 Day Activity among others. In 1984 he completed the Confused project, a trio of related works. The nine-hour video, Confused: Sexual Views was the primary reason for the cancellation of Wong's scheduled exhibition at the Vancouver Art Gallery. It was rejected by the director as "not art", but years later this major work was given central placement when the exhibition was finally presented in 2002.
The ensuing legal battles between Wong and the Vancouver Art Gallery led to the creation of On The Cutting Edge Productions Society in 1985. On Edge, an artist-run organization, developed a model contract to be used by artists in the wake of legal battles between Paul Wong and the Vancouver Art Gallery (1984-86) after the gallery censored Wong's video installation exhibition of Confused: Sexual Views. The contract was presented to CARFAC, ANNPAC, and the National Association of Media Arts Centre and published in Media Arts magazine in the spring of 1990 and accepted for use by the Academy of Motion Picture Arts and Sciences in Los Angeles.
Since his first visit to southern China in 1982, Wong has intensified attention on issues of race and heritage. So Are You, written and shot in 1989, is a full-scripted study of Vancouver's rough side, where drugs, prostitution, and flagrant racism are abruptly contrasted with a rising yuppie class of money and privilege. Completed in 1994, the work confronts the viewer, demanding we review our values. Wong continued this trajectory with a series of three public-service announcements made for the Canadian Race Relations Foundations entitled Refugee Class of 2000 (2000) and includes the segments Class of 2000; I Am a Refugee; and Refugee Prisoner's Lament.
Hungry Ghosts (2003), curated by Elspeth Sage, was one of eighteen independent projects selected for the fiftieth edition of Venice Biennale, 2003. Created to be experienced on a moving vaporetto (a commuter water bus) in the Grand Canal, Wong's installation is a re-working of selected scenes from existing projects, mixed with new material scripted for multiple projections in overlapping layers. Wong was also part of Habituation Cages, a live event conceived for the Dutch Electronic Arts Festival (2003) by Sara Diamond as an experiment on collaboration and new technologies, and is documented on her website.
In summer 2005, Wong's work was shown as part of the Beijing International New Media Biennale, and included several of his "late punk" works from the 1970′s: in ten sity (1978) was projected with a single channel mix of Hungry Ghosts, he created a site-specific text piece, Fifty Four Letter Words For China, using his Floral Alphabets (2003), and in a third area, he showed ten Imprints, the large digital photo-works from Hungry Ghosts.
Parallel to his art practice, Wong has developed and maintained a strong programming, arts administration and curatorial practice related to the fields of video, photography, media art, performance, installation, and other interdisciplinary forms. Wong has been involved with the Satellite Video Exchange Society, also known as VIVO Media Arts Centre, since helping to co-found it in 1973. He is also co-founder of On Main (On The Cutting Edge Productions Society) and Artistic Director of the organization.
Wong has written and programmed for regional, national and international festivals, exhibitions and publications. Related activities include teaching, speaking at conferences and symposiums, as well as adjudicating awards, festivals and grants. In addition, he is a cultural policy consultant and mentor. Wong has also taken particular note of artworks by Asians and artists of Asian descent in North America. In 1998 he was curator of Yellow Peril: New World Asians at Chisenhale Gallery (London, UK) and curator and catalogue editor of Yellow Peril: Reconsidered the following year, an exhibition of photo, film, and video work by twenty-five Asian Canadians that toured throughout Canada in 1991.
Wong has curated numerous artists through his organization On Edge that continues its activities, rebranded in 2007, as On Main. As the Artistic Director, On Main has sought to democratize access to art by claiming and recontextualizing conventional and new forms of private, public and virtual spaces. Located in Vancouver, On Main presents projects in and out of conventional art spaces regionally and internationally, as well as on the Internet and other temporal and site-specific locations.
In 2010, Wong was the lead artist/curator of "5", five site specific events that ran from Feb. 13 to Mar. 13, 2010. Commissioned by The City of Vancouver through its Olympic and Paralympic Public Art Program, it marked the opening and closing ceremonies of the Winter Olympics. In 2011, he curated 10 Seconds, another City of Vancouver Public Art Project that saw the commissioning of 10 artists creating new works for the Canada Line SkyTrain video screens in Vancouver. In 2012 he curated the work of Lisa Steele and Kim Tomczak as part of the Long Time: 21st Century Art of Steele + Tomczak.
As an artist and curator, Wong's career is diverse and broad. He has been described as a "rebel without a handbook" by the Georgia Straight, 2010, a "Chinese Canadian Warhol" (Taxi Magazine, 2004), and as a "master of the video camera in Vancouver art, making him to video what Emily Carr and Jack Shadbolt were to painting, or Ian Wallace and Jeff Wall to photomontage" (Micheal Turner, 2008). He has been an artist his entire life; he has no other occupation.
"When Paul Wong walks into a room, he can make anything happen. With an infectious attitude and charisma, he is the self-invented star of his own universe." 
- Heather Keung, Reel Asian
Related RSS Feeds