Profile Images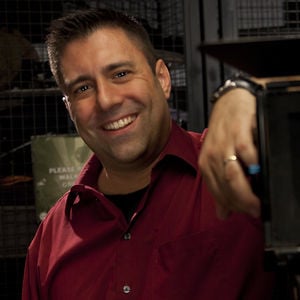 User Bio
Paul DeNigris is an award-winning filmmaker and film educator with two decades of experience in making moving images for screens both big and small. Paul's body of work combines a passion for storytelling with a mastery of digital filmmaking technologies, and ranges from epic computer-generated adventures to intimate character portraits, from short comedies to feature-length film noir, and from commissioned video art installations to surreal rock and roll fantasies.
Paul is also Professor of Digital Video at Tempe's University of Advancing Technology, where he developed the digital video curriculum from the ground up. Paul's students have gone on to work on such television series as "Game of Thrones," "Life on Mars," "Justified," and "Battlestar Galactica," and on feature films such as Flightplan and Avatar.
Paul recently completed a Master of Fine Arts degree in Digital Cinema and continues to freelance as a video producer, editor, and compositor. For more of Paul's work, check out pauldenigris.com.
Related RSS Feeds