Pete Martin
Plus
Joined

Location

Edinburgh, Scotland
Profile Images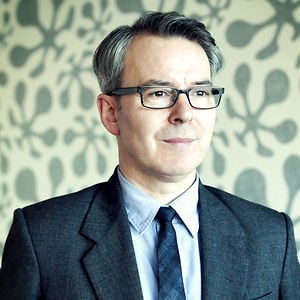 User Bio
"I was born by the river in a little tent...."
That's not strictly true, of course. I was born in a small city, on a nice housing estate, through which Scotland's longest river runs – the 120 mile River Tay.
My Dad was an electrical engineer. Mum was a devout Catholic, mother, local politician and housewife, in that order. I was the middle child, if being fourth in a family of six makes you in the middle.
I excelled at school and went to St Andrews University - Scotland's oldest. If I remember rightly my rationale for choosing to study there:
a) it was the hardest Uni to get into in Scotland at the time
b) I'd been to St Andrews on a caravan holiday as a kid.
c) In my mind, it was a place of freedom and adventure, sea, sand and sunshine, sticks of mint rock, soft ice-cream and tooth-melting tablet.
You'd think the mists of October might disappoint me. But I always loved the start of the academic year in St Andrews. The descending chill and damp and dark, and the sea salt on the wind. Each fed that romantic gloom which only youth, happiness and perfect health allow.
Since my most conspicuously successful cousin Johnny was a computer programmer, all the way through school I'd written on career advice forms that I wanted to be a programmer, but never even considered studying computing.
I had hoped to do a joint degree in my two best subjects - English and Chemistry. But you can't combine arts and science, can you? So I planned to do English and Psychology... until Junior Honours when it became clear that neither department wanted you to do that, either.
So I plumped for Eng. Lit. and Lang. and wandered about thinking about Jacobean drama and James Joyce and, obscurantist to a perverse degree, wrote a dissertation on Katherine Mansfield. I now have no idea why.
After Uni, I started working in advertising. In 1990, I started my own agency called SMARTS, and 10 years later, sold it. Then I went to New York to live and work for a while, before picking up the reins at SMARTS again.
I've worked hard, enjoyed some success, had fun, made film, won a bunch of awards, and collaborated with some fantastic smart, creative people. And so, since the past is a pretty good guide to the future, I think that's how it's going to be.
If anything different happens, I'll let you know.
Related RSS Feeds