Peter Drake
Plus
Joined

Location

New York
Profile Images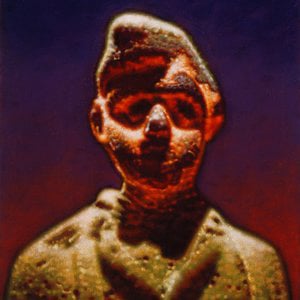 User Bio
Peter Drake, is an artist who has shown consistently for 30 years and has had 26 Solo exhibitions with works in the collections of the Whitney Museum, Phoenix Museum of Art, MOCA LA, The Museum of Modern Art in Mexico City and the L.A. County Museum of Art among others. Press includes Art in America, Art New England, ARTPULSE, Flash Art, Interview Magazine, The New York Times, Art & Antiques, Time Out, Living and Sustaining a Creative Life: Essays by 40 Working Artists, Art at Eaton Center and The Figure: Painting, Drawing, and Sculpture.
Drake is currently working on a MTA Arts For Transit site-specific public art commission for the LIRR. Recently he curated "The Big Picture" featuring Desiderio, Fischl, Rauch, Saville and Tansey and upcoming is "Beastly Beauty" a contemporary representational sculpture exhibition opening January 27, 2015.
Although predominately a painter, Drake expanded his art into video and animation saying, " In effect I have always thought of my work cinematically, I set the stage and then fill it with props and actors so with video it feels like I'm still painting, just in time and space."
Drake served as a curator for The Drawing Center in New York City, wrote for Flash Art Magazine for several years and in 2010 Drake was named Dean of Academic Affairs at the New York Academy of Art.
Peter Drake lives and works in NYC and is represented by Linda Warren Projects, Chicago.
peterdrakeartist.tumblr.com
peterdrakeartist.com (new site coming soon)
lindawarrenprojects.com
peterdrakeart.blogspot.com
vimeo.com/peterdrake
MTA ARTS FOR TRANSIT COMMISSION
"Waiting for Toydot"by Peter Drake
LIRR Massapequa Station
Installation August 2014
Site-Specific Public Art
web.mta.info/mta/aft/permanentart
"TELL THEM STORIES"
Art Foundry
October 10 – November 1, 2014
Opening reception October 10, 6 - 10 pm / Panel Discussion 4-6pm
Curated by Tun Myaing & Marshall Jones
theartfoundry.us
"DISTURBING INNOCENCE" curated by Eric Fischl
The Flag Foundation, NYC
Opens October 25 (6-8pm)
October 25 - January 31, 2015
flagartfoundation.org/exhibitions/disturbing-innocence/
"LIVING and SUSTAINING a CREATIVE LIFE"
Aberson Exhibits, Tulsa, OK
Opens November 6, 2014
November 6 - December 6, 2014
abersonexhibits.com/exhibitions/living-and-sustaining-creative-life/living-and-sustaining-creative-life
sharonlouden.com/book_projects.shtml
NATIONAL CONTEMPORARY PAINTING
John P. Weatherhead Gallery at St. Francis University, Ft. Wayne, IN
November 8 - December 21, 2014
Opening Reception: Saturday, November 8, 2014 6-9pm
news.sf.edu/2014/09/30/usf-exhibition-spotlighting-contemporary-painting-rolling-stones-fort-wayne-visit-photos
RECENT:
THE BIG PICTURE - Curated by Peter Drake
Desiderio, Fischl, Rauch, Saville, Tansey
Jan. 28 - March 2, 2014
nyaa.edu/nyaa/exhibitions/big_picture.html
POETS AND ARTISTS MAGAZINE
Issue #56 June 2014
"Celebration" curated by Daniel Maidman
poetsandartists.com/substance-curated-issue
STUDIO VISIT WITH ROMANOVGRAVE
romanovgrave.com/studio-visits/peter-drake
The "Living and Sustaining a Creative Life" Roundtable
With Coco Papy, Sharon Louden, Beth Lipman, and Julie Heffernan
bookslut.com/features/2014_03_020559.php
"Bigger is Better", Interview Magazine, Rachel Small
interviewmagazine.com/art/the-big-picture-new-york-academy-of-art/
Peter Drake - Studio Visit Interview
vimeo.com/52057382
Peter Drake - Artist Lecture
vimeo.com/55571996
Related RSS Feeds