PHILIVISION
Joined

Location

SKCRUNK'd IN THE JUNGLE...
Profile Images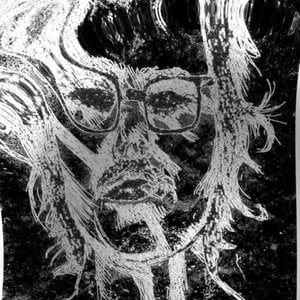 User Bio
"Phil" was born when a former group of musicians parted from a former inspirational and charismatic front man "Phil" [kept anonymous out of respect] due to circumstances beyond the control of either party. Held in such high regard, the memory of "Phil" drives them to steadily work within the community to foster multifaceted artistic talents, working with many people to create unique events, music, art and so forth.
-->Due to the loss of their former frontman, "Phil", they were lost for several months. the Clams & Upstarts, CEA alike asundered. A year and a half after the incident with "Phil", that changed the band forever, their live work would now be known as "PhilAllistAh"[-read more in the blog post]. many things are not remembered and lost along the way. After miscellaneous shows thoughout the year, and Solcstice with friends the thundermonks and the miles, "Phil" decides to put on their first very own show. Pretty glorious as it was: Cascading Voices, the good times, dysfunct, missisauga rude boys, all at Junction Jesters/Midsummer Madness. "Phil" puts on an even more successful show, known as Brickyards Bananza, a christmas food drive with the good times, thundermonks, sleepy side, corporation and more. "Phil" then goes on to put on "the DANK show" at the Kathedral playing along with friends One Night Band, Cheap Suits, Clementones, the Miles, Stop Drop and Skank and more hommes where over 500 attended! "Phil" then put together Ska Saves LIves! w/ many more friends joining us such as Corporation, Suspect, RWTK, Expos. "Phil" puts out EP "SKCRUNK n JUNGLABORATOREEz"[-Take 1] and double disk entitled 'Pikins frum A Croudd', and currently works on beats for various eMCees. The very first "Philogram fo tha Night", was distributed at the What's Good Bananzah, and entitled 'A Probleme Phree Philosophee'. They tend to roll up on laundromats. After encountering tribal warfare at CHYEAUH!, the first Trash n Treasures Garage sale was held @ Somewhere There w/ the Ken Aldcroft Convergence. Followed by TEATIME.
'Phil McPimpin' an 'IMPOSTER' more recently put on a live sex performance entitled "Phil" and TGT Inc. MAKE A PORNO. This was a largely succesful night, but Allister will not be accredited with association to it. Following this, there seems to have been an appearance of "Phil" in an alley at Dupont and Spadina, reported by the neighbourhood watch DUSPA COLLECTIVE. We have reports this missing individual appearing at strange functions filtering in from all sources, so keep a stern eyelid!
To book or to have "Phil" try and make an appearance at your party times "Phil" can be contacted at: .. e-mails are checked frequnetly, but will not be responded to when inquiring about current location.
....and of course, you gotta linx this dank
philallister.tumblr.com
xxsidxx.tumblr.com
youtube.com/philivision4000
sonicbids.com/philallister
myspace.com/philallistah
Related RSS Feeds