Phillip Norman
Plus
Joined

Location

Melbourne
Profile Images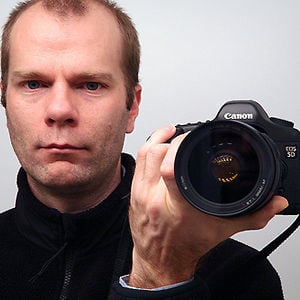 User Bio
It's not about us, it's all about you… Sounds a little cliché doesn't it?!
How about this; what we're about is helping others through photography. I have travelled the world and what I love doing is taking photographs that will inspire people, photographs that will capture those little moments in the hope that in some way, I can bring people together to share those precious seconds as if they were there themselves.
Whether it be weddings, travel or landscapes, my goal is to take great photographs to share the beauty, drama, wonder and emotion that you feel and I see.
If there is anything specific you would like to know about my photographs, my equipment, or just photography in general, I love talking about that stuff so please send me your question(s) using our contact form.
We donate 10% of our profit to a range of charities. We encourage you to nominate a registered charity of your choice for the donation from your wedding package.
Hope to speak to you soon,
Phil
Here are some testimonials from our clients:
Juliana and Frank, Calgary...
"I never had the opportunity to thank you enough for the wonderful job at my wedding, your patience, professionalism and dedication made of my wedding pictures the best memories a couple could have ever had. Every time I look at the pictures I remember my day as the best day of my life...Thank you for being part of it!"
Chad and Karen, Calgary…
"We cannot express enough thanks for the wonderful job you did on our wedding photos. We were so pleased with everything and got so many compliments on the photos. From the engagement pictures, wedding albums and all your personal touches we were thrilled with everything aspect of your work."
Shannon, BC…
"We were thrilled with the work Phillip did. We couldn't be happier with our wedding photos. We will confidently recommend Phillip to people looking for a wedding photographer"
Catherine, New Zealand…
"We love our Private Gallery website, he is a legend!! He got some really, really great shots. I love the one of us listening to speeches, and that he caught Caleb twirling me around, and the shots of the flowers were awesome... yep love them!! He must have put heaps of time into them!!"
Erin and Dan, Calgary…
"Superb work!! This husband and wife duo worked effortlessly through a very tight timeline to capture all requested photographs and many more unique shots. Phil and Jocasta went above and beyond our expectations with a high degree of professionalism and innovation. The quality of the finished prints was breathtaking.
Lorna (Mother of the bride)…
"Just want to say thank you so much - the photographs I have seen are just awesome and I cannot wait to see the rest. You caught Sarah and Dave on their wedding day in ways that are so unique and individual. You made use of areas that I would not have thought of for backdrops for pictures. I WILL refer you to all my friends and relatives looking for a photographer. Thanks again, "
Awards:
2013 Epson International Pano Awards, Nature Open Category, Bronze Award.
2013 Epson International Pano Awards, Nature Amateur Category, 7 Bronze Awards.
2013 AIPP VIC Epson Professional Photography Awards, Landscape, Silver Award
2013 AIPP VIC Epson Professional Photography Awards, Travel, Silver Award
2013 AIPP VIC Epson Professional Photography Awards, Travel, Silver Award
2012 International Loupe Awards, Landscape Amateur, Silver Award
2012 International Loupe Awards, Landscape Amateur, Bronze Award
2012 International Loupe Awards, Landscape Amateur, Bronze Award
2012 International Loupe Awards, Landscape Amateur, Bronze Award
2012 International Loupe Awards, People and Portrait Amateur, Bronze Award
2012 International Loupe Awards, Illustrative Amateur, Bronze Award
2012 Creative Asia Awards, Wedding Open, Bronze Award
2012 Epson International Pano Awards, Nature Amateur Category, Silver Award, 21st place.
2012 Epson International Pano Awards, Nature Amateur Category, Bronze Award, 48th place.
2012 Epson International Pano Awards, Nature Open Category, Bronze Award
2012 Epson International Pano Awards, Nature Open Category, Bronze Award
Related RSS Feeds