Carolyn Schirmacher
Joined

Location

Portland, Oregon
Profile Images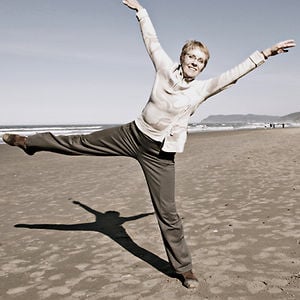 User Bio
I am Carolyn a Food Stylist, Photo Stylist an Art Director, and just like you, I am seeking new opportunities to grow. So with over thirty years production experience, I'm carving a new niche: Photographer. It feels just right so let's get together and give it a go.
What's the difference between a fruit smoothie and a shoe? Nothing.
And you know, I'm not embarrassed to say this: they both win my heart.
Every. Single. Time.
Whether I am working as a photographer or a stylist, all of these products are one in the same. They are a client's brand, a client's livelihood—their hero. And if I am lucky, for a short while, they become my hero, too.
The second the phone rings, my job starts. The challenge begins. My obsession ensues. I listen with attention. Questions are raised. The envelope is pushed and discovery begins.
For every new project I bring my kits. These kits are full of tricks and gadgets that I've devised—then revised—during 37 years of making it all happen. Call it a sixth sense or simply experience, but I have a unique ability to anticipate and prepare for the unknown. And it's not just tools I bring to the table, it's being production-savvy and realistic with how much time it's going to take to meet expectations.
Whatever roadblocks come our way, I've got it covered. My preparedness and tenacity allows not only myself, but the entire team, to achieve success within budget.
I'm a scientist, an artist, an inventor, a visionary—an architect of styling, of shooting. I have many layers and am in the midst of constant discovery. However, one thing remains the same: I am passionate about my work and your mission. As an experienced lead photographer or supportive aid in styling, I believe in the power of a collaborative team effort.
I am Carolyn and this is the energy and attitude I bring. From the first ring to final delivery, failure is not an option. So, whether you are a smoothie looking to party, a chicken trying out for its next show, or a shoe searching for a foot to travel on, I will get you there—with unmatched enthusiasm and know-how.
Related RSS Feeds