Pistard Italy
Joined

Location

Milano
Profile Images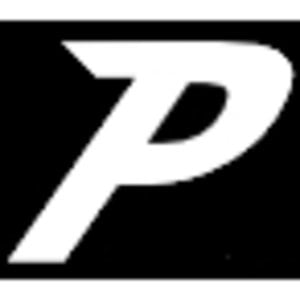 User Bio
Pistard was born from the wish to create a high-quality collection of technical cyclewear, but comfortable and fashionable.The appeal of name "pistard" evokes elegance and at the same time the fastness of old fearless bikers, competing in velodromes where ramps got even 42° of slope, riding in competitions lasting more than one hour, where one lap was even 400 meters long.
But Pistard is more than this.
Cycling is a spot scarred by great enterprises, undertaken by intrepid men who have been worked hard to acheive them Reaching that goals took endurance and application and each day they was taken towards new challenges, along the routes of racing history.
Times changed but the challenge to outgo the limits remains the same.
What we are trying to do is to replicate somehow one of these great enterprises: starting from an MBA thesis, we reached to produce a sportswear collection enterely concevied, studied and manufactured in Italy.
Selected fabrics have been longer researched and studied; style and design are Made in Italy.
Sport experience is inside us: we are cyclists, snowboarders, runners, skyers, basket players, baseball players….sport is our lif and we try to put this passion in our products.. ..If you like them, we made a good job. If you don't like them, give us your advice, we 'll use them to improve us!
To get a very high level of quality, we used all techonologies we have and we test all products in every athmosferic and stress condition. We come from Milan, the city of fashion and design, but we can also look outwards, to find new ideas and contaminations
--------
Pistard nasce dalla volontà di creare una linea d'abbigliamento tecnico di qualità, comoda da indossare e bello da vedersi.
Il nome evoca l'eleganza e al tempo stesso la velocità dei vecchi pistaioli, quelli che non avevano paura a sfidarsi a velocità folli all'interno di velodromi dove le rampe raggiungono anche i 42° di pendenza rispetto al suolo, quando il surplace poteva durare anche più di un'ora e un giro di pista era lungo quasi 400 metri.
Non è solo questo, il ciclismo è sempre stato uno sport segnato da grandi imprese frutto a volte della follia di chi le ha intraprese con grandissimi sacrifici e fatiche.
I tempi sono cambiati, la continua sfida nel superare i limiti invece è rimasta la stessa, immutata. In un certo senso stiamo tentando una delle imprese che hanno fatto la storia del ciclismo, partendo da una tesi di un MBA vogliamo realizzare una linea di abbigliamento concepita, studiata e realizzata in Italia.
I materiali utilizzati sono il frutto di mesi di ricerca e selezione, lo stile e il design sono italiani, ovviamente. L'esperienza sportiva l'abbiamo dentro di noi, siamo e siamo stati ciclisti, snowboarder, runner, sciatori, cestisti, giocatori di baseball, ecc. Lo sport è la nostra passione e cerchiamo di trasmetterla nei nostri prodotti e se ti piaceranno vorrà dire che abbiamo fatto un buon lavoro. Se non ti piaceranno, sappiamo che abbiamo cercato di fare il possibile e se vorrai darci dei consigli ben volentieri li ascolteremo.
Per ottenere un prodotto di qualità, utilizziamo tutte le tecnologie possibili e proviamo tutti i prodotti, in tutte le condizioni di temperatura, stress e utilizzo.
Siamo di Milano, la città della moda, del design e di tanto altro, qui sono le nostre radici ma sappiamo guardare fuori dalla nostra città per trovare nuovi spunti e contaminazioni.
Related RSS Feeds