The Polymorph Extra
Joined

Location

SHANGHAI
Profile Images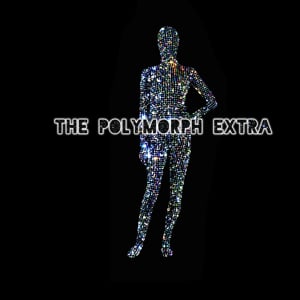 User Bio
The Polymorph Extra is a multi artistic live performance conceived and led by musician and painter Quentin Paquignon. Motivated by his own exploration traversing the many different ambits of expressions for arts, Paquignon designed The Polymorph Extra as a support to create art with the many different tools and languages he has find until now, a time to play with the best creative artists he has been meeting on his own trips, and a dynamic space to explore and have fun with music and art lovers.
The music of The Polymorph Extra is rooted in jazz, and from it evolves passing through different styles, using electronic devices to explore new possible sounds for the instruments.
Part of the music of each session is improvised during the exploration of sounds that aim to communicate with the colors and textures projected on videos, lights, like an interactive dancing of graphic arts and music.
The Polymorph Extra became step by step more an art collective than a simple band. In 2014, the Polymorph regroups keyboard, bass, guitar, drums and percussions, saxophone, trumpet, sound engineers, stage designer, visuals engineers, string quartet, contemporary choreographer & dancers…
The Polymorph Extra is a circuit of arts, a live music installation and a trekking trip through colors, shapes, sounds, and textures. Artists performing live, constructing on each session a multidimensional world to discover and explore with the audience.
Each show is a travel adventure created with music, lights, paintings, and projections. Like in a caravan the artists will guide the public in an expedition to sonorous and colorful landscapes.
The Polymorph Extra 由音乐家与画家 Quentin Paquignon 酝酿构思打造并为大家呈现,是一场多重艺术的现场演出。The Polymorph Extra 的设计源于 Paquignon 自己对于纵横艺术各类表达界限的探索,并用于支持他通过至今所寻获的各种不同工具及语言来创造艺术的做法。这场盛大演出,是他与在旅途中遇到的各位出色创新艺术家们共享其乐的绝佳契机,也是与音乐艺术爱好者们共同探索和享受的动态空间。
The Polymorph Extra 的音乐根源为爵士乐,并从中进化徜徉多种风格,运用电子设备来探索乐器的各种新式发音的可能性。
每一个章节有一部分音乐是来自于探索声音的即兴表演,旨在与投射于视频和光线上的色彩和质地进行交流,如同一场平面艺术与音乐的互动舞蹈。
The Polymorph Extra 从一支单纯的乐队逐步发展成为一个艺术集合。2014年The Polymorph Extra 重组了键盘、贝司、吉他、鼓手和打击乐、萨克斯管、小号、音效工程师、舞台设计、视觉工程师、弦乐四重奏、当代编舞及舞蹈者……
The Polymorph Extra 是一场艺术巡演,一次现场音乐进驻和一场充满色彩、形状、声音和质地的远足之旅。艺术家们现场进行表演,在每一章节中构建出一个多维世界,与观众共同发掘探索。
每一场演出堪称为一次与音乐、光线、绘画和投影共同创造的探险之旅。就像是一支由艺术家们所带领的旅行队,让大家在宏伟多彩的美景中尽情探索。
Related RSS Feeds