Prince TJ
Joined

Location

Austin, Texas
Profile Images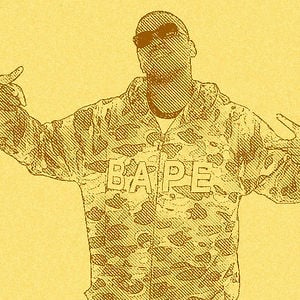 User Bio
Thyrone Hardeman Jr. (Prince TJ) is a young lyrical genius when it comes to creating his masterpieces. At the early age of 8 years old, he began the first of many sessions in the recording studio. He not only wrote his rhyme within minutes but he laid the track down perfectly on the first take. When he was 12 years old he was one of the few participants that landed an audition for "Showtime At The Apollo". At the age of 14, Prince TJ produced and launched his first mix tape-- on 03/21/11 titled "The First Round". This was an appropriate title for announcing his arrival into the hip-hop world. All 24 tracks included a variety of experiences such as "Lights, Cameras, Action" and "Magic Touch" a smooth ballad with a romantic flow. Collaborations on that mix tape included Raphae, Teezy Baby, RJ Maine, and Poyo. The first track "Taking Over" feat. Poyo was an astonishing statement about his plans to make his mark in the rap game.
Being the Perfectionist that he is, Prince TJ is always trying to out due himself. He went back in the studio and created another majestic masterpiece titled "Certified Royalty". On 11/21/11 the highly anticipated second mix tape was released and fans loved it. In Prince TJ's own words "I try to make a CD where you don't have to skip any songs", and he accomplished that with "Certified Royalty". Multiple tracks reflect his fierce flows and great magnitude of passion for music. The hot single "Dial Tone" feat. Raphae, is a local favorite that everyone can relate to, and he delivers with a sinuous style of delivery. The lyrical Prince TJ had proven it to be true; he slaughters any beat he touches. The love ballad "Where Did Our Love Go" was picked as #1 fan favorite in a web poll on KAZI's "Untapped Show" (Rap/Hip-Hop). Which led to his radio interview with KAZI's "Untapped Show" host J. Hunt and The Genius.
Performances have included: Texas Relays, Juneteenth Festival, Texas Heatwave Car Show, KAZI's "Untapped Show" 1st Anniversary, SXSW and Diverse Arts Culture Works at the 1st Teen Fest.
The lyrical ability of artist like T.I. have motivated Prince TJ to put words to music. He's definitely proven to be more than a rapper; he's a young creative musician with impeccable word flow. His detailed lyrics make him sound like a hip-hop vet rather than a teenager.
It's obvious; Prince TJ is destined for Greatness.
Prince TJ is currently working on his third mix tape, and once again fans are eagerly anticipating another brilliant explosive CD.
Related RSS Feeds
Prince TJ does not have any videos yet.
Recent Activity
Prince TJ does not have any activity yet.