The PRO ARTE Foundation
PRO
Joined

Location

St. Petersburg, Russia
Profile Images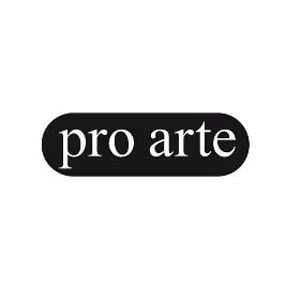 User Bio
Петербургский благотворительный фонд культуры и искусства "ПРО АРТЕ" создан в 1999 году (первоначальное название – Институт «ПРО АРТЕ»). Деятельность Фонда связана с изучением и продвижением явлений культуры и искусства 20-21 века. Фонд поддерживает проекты российских художников и организаций, а также организует лекции, семинары, конференции, выставки, концерты и фестивали.
Многие проекты Фонда "ПРО АРТЕ" реализуются в партнерстве с ведущими учреждениями культуры Санкт-Петербурга, такими как Государственный Эрмитаж, Государственный Русский музей, Санкт-Петербургская филармония. Программы Фонда "ПРО АРТЕ" поддерживаются Комитетом по культуре Правительства Санкт-Петербурга, Европейской Комиссией и Фондом Михаила Прохорова.
The PRO ARTE Foundation is a non-governmental organization founded in 1999 to promote contemporary culture in the fields of visual art, music and dance. It is located in the Peter and Paul Fortress, St Petersburg, Russia. The Foundation organizes a wide variety of educational programs (lectures, seminars, round tables), events (concerts and exhibitions), and grant competitions for Russian artists and cultural institutions. Many programs are realized in cooperation with the leading cultural institutions of St Petersburg: The State Hermitage Museum, The State Russian Museum, St Petersburg Philharmony and others. The PRO ARTE Foundation is supported by the Cultural Committee of the Government of St Petersburg, European Comission and Mikhail Prokhorov Foundation.
Related RSS Feeds