Raw Life Festival
Joined

Location

Ängsbacka, Molkom, Sweden
Profile Images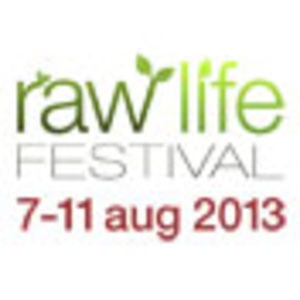 User Bio
Raw Life Festival is the festival for You who are interested in health and to live a long, happy and sustainable life. You do not need to be raw Foodare / raw vegan to come - just curious about natural food and health from a broader perspective.
Come celebrate with us and explore new ways to a more vital lifestyle!
Here you can enjoy an abundance of raw gourmet cuisine, inspiring health lectures, cooking demonstrations, yoga, dance, concerts, new friends and more ...
Holistic Health - Nutrition - raw food cooking - wild foods, herbs & superfoods - Yoga & Dance - Music & Celebrations - Relaxation & Meditation
Raw Life Festival is based on the idea that all life is sacred and that true health and happiness begins with a natural lifestyle - which includes natural nutrition, exercise and rest. There is no set template for how this might look like for each individual and we are constantly exploring new possibilities in our search for personal and global health and care.
Join us on an adventure in Wonderland at Ängsbacka this summer ...
We choose to call the festival Raw Life for several reasons: first, we want to attract people from different countries to create a new natural health culture in northern Europe, and we want to go beyond mere nutrition as a path to health and include all parts of life.
The definition of our name says a lot about what we want to convey:
raw | ro |:
In its natural state, not yet processed or purified: strong and undisguised
life | life |:
the state of being alive: vitality, vigor, or energy
Related RSS Feeds