renee cassar
Joined

Location

sydney
Profile Images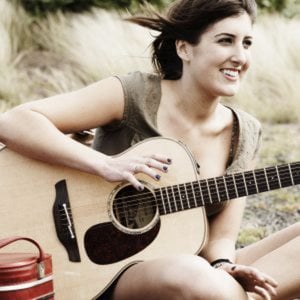 User Bio
Aren't High schools grand?! They give their students a "slacker" option, mine was "theatre", and thank god for it…
Where would I be if my teacher didn't make our class sing 'Twinkle Twinkle Little Star' to audition for a play? Loaded up on Coke (the beverage that is) and sitting in front of my TV, a bubble of creativity, too scared to let burst and frantically writing down thoughts with no where to let them breathe? SO thank you Mrs. Forgot Your Name, you set me freee, if I see you again, the drinks are on me…
After that fateful theatre experience, I pulled the scrap books filled with lyrics out from under my bed, I thought "S*it now what?" I went and got a guitar, then some singing lessons, thought "s*it now what?" Found MySpace and thought "hmmm interesting, I'll put my songs up in that square thing." I made out with Tom, so my plays went up (haha) and here I am!
I have had a few bumps and bruises along the way, trials I never thought existed but I persisted because I'm a stubborn scorpian, pain in the ass…..
I have ink in my veins and lollies for brains, I'm not shy, but I'm weird and I love randomism….
If you happen to splash a bit of love my way I will defiantly read it, I get my kicks from sitting here replying to you all… hotels can get lonely (I'm in Los Angeles writing songs for my debut album as I write this) and nice comments make me feel at home…
Spread the love
Xoxo
Renee
Related RSS Feeds
Recent Activity
renee cassar does not have any activity yet.