Rovart
Joined

Location

Slovakia Košice - Kassa
Profile Images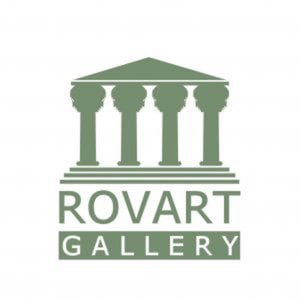 User Bio
A Rovás Polgári Társulás 1999 óta működik, bár képzőművézeti csoportként 1994-től van számon tartva. Kulturális és képzőművészeti tevékenységet folytat, célja szellemi értékek létrehozása.
Ars Poetica : ROVÁS - Új Értékrend
Olyan értelmiségiek társasága, akik saját művelődésüket életcélnak tekintik, tudásukat, életvitelüket folyton fejleszteni és tökéletesíteni kívánják - így tudják a többieket gazdagítani. A társaság tevékenységével az intelligenciát szólítja meg, mindenkit, ki az aranykor ízét akarja érezni, új és porlepte értékeket akar megidézni. A ROVÁS tagjai az alkotás beavatottságát élesen elválasztják a profán tömegkultúra hatásaitól. A társaság titkok őrzője, melyeket a barátság pecsétjével óv.
Továbbá:
*
felkarolja és támogatja a fiatal művészeket, értelmiségieket és képviseli érdekeiket (elsősorban a szerzői jogok területén)
*
kiállításokon ad lehetőséget a kortárs képzőművészek önálló bemutatkozására - gondoskodva a megnyitók szakmai színvonaláról
*
alkotótáborokat, képzőművészeti versenyeket, továbbképzéseket szervez különböző célcsoportoknak
*
előadásokat, szimpóziumokat, szemináriumokat, különböző találkozókat és fesztiválokat rendez regionális, országos és nemzetközi viszonylatban
Virtual Gallery
In October 2004 Rovas came up with a refreshing idea: introduces the Virtual Gallery on the internet. It opens its doors to the world and in front of everyone who can accommodate new perceptions and accepts different approaches.
Only those who can give can receive. Therefore from now on it will not be important to count how many people turned up for a private view of an exhibition or how many signatures are in the visitors' book.
A perfectly set up Virtual Gallery can function just like a real institute, newspaper, organisation or unit. It can open up towards the universe while disclosing pettiness, jealousy and hypocrisy. People with cynical attitude always looking for proof to support their self-confidence are excluded too. At the same time this gallery will continuously accept the open mind that wants to enter and look around. It will run without receptionist, cleaner, certainly without floods, robbery and all sort of primitive cruelties.
Traditional Exhibitions
Rovas organises exhibitions on regular bases parallel with the Virtual Gallery. Introduces artworks of well known contemporary artists and at the same time gives opportunity to the young generation to show their talent.
Rovas co-operates with the following organisations:
Society of Slovakian Hungarian Artists
Nógrádi Gallery- Lučenec (Losonc), Slovakia
Museum of Mining - Rožnava (Rozsnyó), Slovakia
Limes Gallery- Komarno (Komárom), Slovakia
Jókai Theatre - Kmárno (Komárom), Slovakia
Thalia Theatre - Košice (Kassa), Slovakia
József Attila Cultural Centre - Salgótarján, Hungary
The openings are often joined with lectures from the field of history of art. These are presented by famous art critics or young talented artists who are just starting their carreer.
Creative Camps
Rovas has recognised tha fact that the central education plan in Slovakia does not allow enough time for basic- and secondary school pupils to develop their creative skills still, they have to pass a talent exam when entering art colleges or academies.
Trying to bridge this gap, Rovas organises creative camps for students of different age groups where they can widen their knowledge in art and art history.
These camps are run by highly qualified art teachers and practising artists. The students are encouraged to learn more about different art technics in a relaxed environment. This inspires them to be more open towards the rest of the subjects at school and achieve better results. These creative camps are becoming more and more popular.
Related RSS Feeds