Safe Humane Chicago
Plus
Joined
Profile Images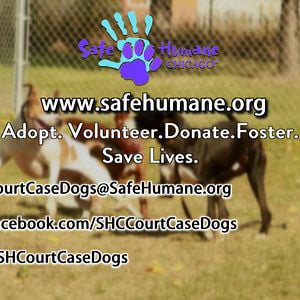 User Bio
Safe Humane Chicago is an unprecedented community-wide alliance of non-traditional partners that recognize the conditions between animal abuse and interpersonal violence and the benefits of the human-animal bond.
Through education, early intervention, and community involvement, Safe Humane Chicago works to create safe and humane communities by inspiring positive relationships between people and animals. Safe Humane Chicago is a unique movement that trains and mentors community leaders to take the message of compassion towards animals to their own communities.
Our comprehensive programming educates the public about humane treatment of animals, safety around animals, and responsible pet ownership; promotes programs that stop the violence associated with dog fighting and animal abuse; and connects pet owners to available resources.
Related RSS Feeds