Savage Film
PRO
Joined

Location

Brussels
Profile Images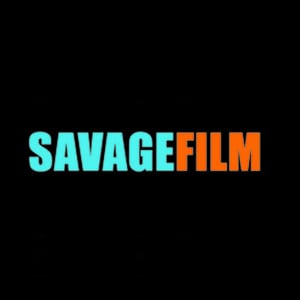 User Bio
Savage Film is an independent production company founded in 2007 by Bart Van Langendonck and is operating from Brussels. The company established itself with the film 'BULLHEAD' (Rundskop), a box office hit in Belgium in 2011 (almost 500.000 tickets sold) as well as an Oscar nominee for Best Foreign Film. Savage Film produces fiction films, documentaries and dance films, with subjects just as versatile as its directors' backgrounds. Daring or controversial, Savage Film projects often balance on the boundaries of genres, be it fiction, documentary or art.
Thanks to a triple slate funding from the Media Development Program of the E.U. and matching financial support from other sources (most importantly from the Flanders Audiovisual Fund), Savage Film has been able to develop and produce over a dozen film projects since 2007.
Directors: Michaël R. Roskam, Hans Van Nuffel, Fleur Boonman, Wim Vandekeybus, Robin Pront, Matthias Schoenaerts, Frank Theys, Douglas Boswell, Bram Van Paesschen, Mike Figgis, Pieter-Jan De Pue, Pascal Poissonnier, Patrice Toye, Vincent Coen, Guillaume Vandenberghe, Jeroen Van der Stock, Thom Vander Beken, Anne Teresa De Keersmaeker, a.o.
Savage Film is: Bart Van Langendonck – producer, Xavier Rombaut – line producer, Tatjana Kozar – production assistant/line producer
After a career in music management and programming, Bart Van Langendonck was general manager of choreographer and film director Wim Vandekeybus' internationally renowned dance company 'Ultima Vez'. He then went on to produce documentaries, dance films and feature films, first for the film production company CCCP (from 2002 till 2006), after which he founded his own independent production company, Savage Film, operating in an association with Flanders' largest feature film production company Eyeworks.
Bart Van Langendonck has been a commission member of the CRRAV documentary commission and of the Flanders Audiovisual Fund 'Wild Card' juries. He is a member of the Media Desk Flanders steering group, and board member of the theatre/dance company Ultima Vez/Wim Vandekeybus and of the Flemish Film Producers Association (VFPB). He participated in many financing seminars such as Eurodoc, Media Business School, EDN, Documentary Campus, a.o., and is a regular jury member at film festivals (Leuven Int'l Doc Festival) or film schools (KASK). He is a founding member of the VOD-platform universcine.be and of the promotional platform for Flemish documentaries flandersdoc.be.
FILMOGRAPHY Bart Van Langendonck (as main producer unless indicated differently)
ANTON CORBIJN INSIDE OUT: documentary by Klaartje Quiryns, produ Lev Pictures. 2012 (coproducer)
Berlinale Special 2012
NACHTKOORTS: shortfilm by Frank Theys. 2011
Competition Int'l Shortfilmfestival Leuven, 2011
MONKEY SANDWICH: feature film by Wim Vandekeybus. 2011 (associate producer)
Official selection - Venice LA BIENNALE 2011 'Orrizonti'
RUNDSKOP (BULLHEAD): feature film by Michaël R. Roskam. 2011 (released 2.2.2011)
Academy Award nominee for best foreign language film
Shortlisted for the European Film Awards 2011
Official selection BERLINALE 2011 Panorama
Jury Award + Critics Award - Festival du Film Policier de Beaune 2011
Propeller Award for best film – Motovun, Croatia 2011
Best debut – Montreal Fantasia 2011
Best film, Best actor, Best supporting role, Best director, Best debut, Best photography - Flemish Film Awards 2011
Best film, Best actor, Best debut – Austin Fantastic Film Fest 2011
Best director, Best actor – Festival du Jeune Réalisateur, St. Jean-du-Luz 2011 (France)
Best Actor – Moscow '2 in One' IFF
Audience Award + Best Actor – AFI LA Film Fest
Best film - Fecinema, Manresa (Spain)
Best Actor - Festival du Cinéma Européen des Arcs (FR)
PORTABLE LIFE: feature film by Fleur Boonman. 2011 (release Benelux Film Distributors September 2011)
Student Award for Best Film at Lille Int' FF 2012
EMPIRE OF DUST: 52' & 77' feature documentary by Bram Van Paesschen. 2011
Competition DokLeipzig 2011
Competition Kassel Int'l Documentary Festival 2011
IDFA Reflecting Images 2011
Competition Visions du Réel, Nyon 2012
Winner Best Belgian documentary at Docville IFF 2012
NO COMMENT: 52 & 74' documentary by Pascal Poissonnier. 2011
THE CO(TE)LETTE FILM: 57'dance film by Mike Figgis. 2010.
Official selection VISIONS DU REEL 2011
Best of Festival - Dance Camera West, L.A.
Best Dance Film - Cyprus IFF
Best Film - Festival du film sur l'art de L'iselp (Brussels)
WALKING BACK TO HAPPINESS: TV-hour documentary by Pascal Poissonnier. 2010.
Competition Docville Int'l Documentary Festival 2010
Competition DokLeipzig 2010
Competition Int'l Documentary Festival of Bergamo 2011
Competition Mostra Sao Paulo 2011
CROSSOVER : 30' dance/music/artfilm by Pierre Coulibeuf. 2009 (coproducer)
LOST IN TRANSITION: TV-hour documentary by Thom Vander Beken. 2008.
WILD BEAST: 58' documentary by Jeroen Van der Stock. 2008.
NOWHERE MAN: feature film by Patrice Toye. 2008 (associate producer)
TODAY IS FRIDAY: 12' short film by Michaël R. Roskam. 2007.
HERE-AFTER: 60' dance/fiction film by Wim Vandekeybus. Original music by David E. Edwards. 2007 (associate producer)
DANCE AND SHORT FICTION FILMS: 210' triple DVD compilation of the films of Wim Vandekeybus. 2006 (executive producer/publisher)
GAS STATION : 6 x 26' documentary series directed by Luc Vrijdaghs. 2006
BLUSH : 52' fictionized dance film based on a choreography by, and directed by, Wim Vandekeybus. Original music by David E. Edwards. 2005
THE ONE THING TO DO: 23' short film by Michaël R. Roskam. Original music by Raf Keunen. 2005
MARIA-DOLORES : 70'. Acclaimed young theatre director Wayn Traub's first feature film. Original music by Wim De Wilde. 2004
CARLO : 19' short film by Michael R. Roskam. Original music by Raf Keunen. 2004
FIGHTING FOR OTHERS, DYING FOR POLAND : 52' historical documentary by Bart
Verstockt. 2002
SMOKESCREEN COVERING BRUSSELS : fictional documentary (35') by Bram Van
Paesschen. 2003 (sales)
INASMUCH : 15' short film by Wim Vandekeybus. Original music by Charo Calvo & Marc Ribot. 2000 (associate producer)
IN SPITE OF WISHING AND WANTING : 52' dance-film by Wim Vandekeybus. Original
music by David Byrne. 2003.
Related RSS Feeds