Scott Gulbransen
Joined

Location

San Diego, CA
Profile Images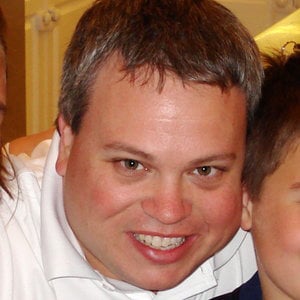 User Bio
Scott Gulbransen, when not listening to Van Halen or AC/DC loudly on his iPhone, is the Senior Manager of Public Relations/Social Media for Intuit's Consumer Group. In his role at Intuit, he doesn't get to live out his inner Eddie Van Halen much but he does lead social media and other communications efforts for both the TurboTax and Quicken brands.
As a member of the Intuit communications team, Scott has helped launch and sustain the Consumer Group's social media platform including interacting with customers and journalists on a daily basis. He was instrumental in developing and executing the successful "Freeloader Nation" campaign for TurboTax in 2009. The campaign, which was aimed at attracting new and younger customers to TurboTax's free product via social media, included a series of MySpace Secret Shows with acts like Lily Allen, Fall Out Boy and Metro Station.
Gulbransen has also been instrumental in reinvigorating the Quicken brand almost entirely through the use of social media and, in particular, Twitter. By engaging with customers and influencers who talk about personal finance on Twitter, he and his team have helped Quicken Online grow from just 200,000 users in October 2008 to over 1.4 Million in just 10 months. The launch of the Quicken Online Mobile for iPhone was also primarily executed through social media as well.
Scott is a former print journalist, who, after realizing his paychecks from the newspaper industry weren't going to get much bigger, turned to the Dark Side – public relations. After working in both college athletics and inside mid-size agencies, he joined Intuit in 2000 and has been there ever since. He is a graduate of the University of Nevada, Las Vegas (UNLV – Go Runnin' Rebels!) and is the married father of four kids – all of whom have no choice but to listen to his horrid version of "Eruption" on his 5150 replica.
To hassle Scott, or to send him thoughts on how much you love his writing or opinions, email him at scott@scottgulbransen.com. Scott is also the co-founder of the hottest new Dad's blog – EveryOtherThursday.com. There he writes about the trials and tribulations of child rearing as a cool 21st Century Dad. Scott spends a lot of time wasting time on Twitter at @prgully.
Just make sure not to bitch at him as his pimp hand is very strong and he has boney knuckles.
Related RSS Feeds
Recent Activity
Scott Gulbransen does not have any activity yet.