Pawel Piotr Przybyl
Plus
Joined

Location

Warsaw / Poland
Profile Images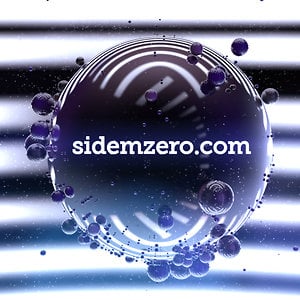 User Bio
Mgr Inż.Arch. Paweł Piotr Przybył / 1977
An Architect, Motion Designer, Art Director, Editor
Warsaw / Poland
Contact: contact@siedemzero.com
About me:
I am experienced in a wide range of motion design. My portfolio holds many projects in the field including animation, graphics and video. In the past I had founded and created clothing company Fenix Athletico (fenixatl.com), for which in 2006 was awarded the magazine 2 + 3D Awards. I was also the author and editor of graphic design magazines: DosDedos and Hiro. In 2006 as a Junior Art Director in advertising I had created international advertising projects for Leo Burnett. Since 2005, I served as artistic director and motion designer for television 4fun.tv (Award - Kreatura 2005). From 2008 to 2011 I was one of the main Senior Motion Designers for MTV Europe, MTV Africa, VH1 Europe, MTVN HD Europe and in 2008 I had received the prestigious award for Association of Art Directors Club New York / Young Guns- as one of the best motion designer award in the world. From 2011 to 2013 I was working for my own motion design studio Loomo.pl. Now I have created my new second STUDIO SIEDEMZERO implementing animation projects for Polish and international clients.
Awards:
2013 / Nominne for the Best Europe Skatebord Movie BESA 2013
2011 / Vizari Festival / The 1st Audience Choice Award Winner.
2008 / Art Directors Club New York - YoungGuns Award 2008 / adcglobal.org
2008 / STEP Inside Design Magazine/ USA/ Emerging Talent 2008 / stepinsidedesign.com
2008 / Chimera / Cover of magazine - Silver Award 2008 / chimera.media.com.pl
2006 / 2+3d Magazine / The top 20 designs from the past 5years -Fenix Athletico
2005 / Netdiver Organization / The Best Portfolio 2005 / netdiver.org
2005 / Kreatura / KREATURA 2005 / 4fun.tv Spot / konkurs.kreatura.pl
2005 / Yach Festiwal - Zajawka Extreme Movie Festival / 2nd place / Garaz#2 Movie
I worked for:
MTV Music Television Europe, EMDS, MTV Music Television Africa, MTV NHD Music Television, Viva Polska, VH1 Music Television Europe, Viacom, Comedy Central Poland, Nickelodeon, Kayax Music, Mennica Polska, Starcom, Kuduro Session, 3six5, Epson, McDonalds, Hong Kong Awards, Diago, PZU, PKO Bank Polski, IdN Magazine, Mazowsze Folk Group, Harper's Bazaar Polska, Wilanów Palace, Łazienki Królewskie, Kino Lab, ASK Architecture for Society, Architektura Magazine, Endemol Polska, US Pharmacia, Warta, Vizari Festival, Polpharma, Zeman Audio, Muzeum Powstania Warszawskiego, Muzemu Etnograficzne w Warszawie, Fiat, L&M , Marlboro, Nokia, Maotorola, Sony, Volvo, Allan&Overy, Marro Design, Isover Polska, SymPahr, Shisedo China, DosDedos Magazyn, Hiro Magazyn, H&M, Huawei, Barco, Citibank, Pro4Media, Vienna Now or Never, Coca Cola, Polskie Wydawnictwo Audiowizaulane, Bank BPH, Commercial Union (now: Aviva), TVP Kultura, Wyborowa Vodka, Fenix Athletico, Lando Footwear, Uniform Distribution, Woodcamp, R Pure Denim, Prosto Records, Syndrom Wear, Interc Cars, Opera in Bregenz
and many more...
Related RSS Feeds