Sigma Chi in Canada
Joined

Location

Toronto, Ontario, Canada
Profile Images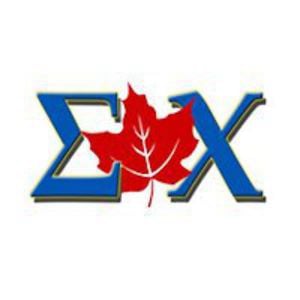 User Bio
"One, and the main, aim and object of Sigma Chi has been, and is, to develop and train broad-minded men who can recognize the wholeness of things and who are not bound down to a contracted, eight by ten notion of exclusiveness. There is an absolute necessity for such men."
- Founder Benjamin P. Runkle
Sigma Chi is a brotherhood with roots in the collegiate experience that engenders a lifelong commitment to strive to achieve true friendship, equal justice and the fulfillment of learning as part of our overall responsibilities to the broader communities in which we live.
We achieve these ideals through the practice of character qualities embodied in our Ritual, and continuously reaffirm our purpose through the observance of Sigma Chi's Governing Laws and through adherence to the decisions of our legislative assemblies, which empower and direct our leadership.
In addition to its 225 undergraduate chapters and 149 alumni chapters, Sigma Chi is comprised of five operational entities: the Sigma Chi Fraternity, the Sigma Chi Foundation, the Risk Management Foundation, the Sigma Chi Leadership Institute, and Constantine Capital Inc. In Canada, Sigma Chi is further represented by the Sigma Chi Canadian Foundation.
Related RSS Feeds