simonemota
Joined

Location

São Paulo
Profile Images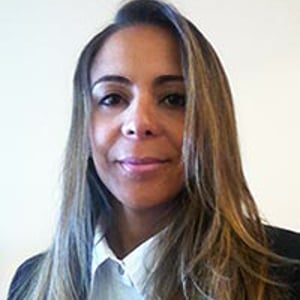 User Bio
I have 10 years experience in Design. I am executive level at Dell Computers. I work as an instructional designer and multimedia designer, I am a researcher of Design and Assistive Technology Extension Research Program at UNIFESP, I am also a CTO of Startup designed to build a mobile game to help the vocabulary acquisition in deep hearing impaired children. In addition, I have worked as freelancer Graphics Designer, building logotypes, visit card, folders, and other kind of graphic materials.
I have experience in developing and coordinating product training content, interface user and experience for mobile games and web system. My experience includes, data visualization, developing product training content, coordinating and creating interaction material, user task flows, screen designer and UI, developing and maintaining design wireframes, mockups, specification and navigation maps, developing and implementing layout (HTML, CSS, Java Script, JQuery, Flash, As3.0, Captivate). I have a strong experience programming in AS3.0 and in the integration of 3D object for augmented reality program.
I am Post-Graduated in Design and Digital Technology Products and Services Development at FAAP. My bachelor degree is in Industrial Design at UNESP. I have been developing researches on mobile phones to help the vocabulary acquisition in deep hearing impaired children. This project might give me the opportunity that few people have - 10 day training at MIT - Massachusetts Institute of Technology.
At Dell, I have been developing the product launching material, interface and code of eLearning and training for Walmart, Best Buy, Fast Shop sales team. I´ve worked in some important training projects with Augmented Reality and QR code interaction, this project was part of IFA 2010, and interface for Global Training Products eLearning. I also manage the Brazil Dell Social Media (for customer).
I was senior web programmer at Tortuga. I used to build the system interface and front-end development with HTML 4/5, AS 3.0, JQUERY and Java Script code. I built system for geo-processing data, data visualization, dashboard (Saas ) and web sites. I was responsible by company web site management, information architecture of intranet and Portal. I worked together with marketing in manage social media channels. I managed two big and important project, Tortuga business Dashboard and Tortuga data visualization digital map for sales force.
During my carrier, I worked with mobile as 2D pixel Artist at Gameloft. I developed 4 great games: Dj Mix Tour, Ferrari World Championship, American Pop Star and Las Vegas Night. I worked with Canada, USA and Brazil team.
In Additional, I worked as a Senior Graphics Designer at VMP Brazhil. I developed magazine, outdoor, folders, logotypes, visit cards, and advertising.
Related RSS Feeds