Sinevizyon Film
Joined

Location

istanbul
Profile Images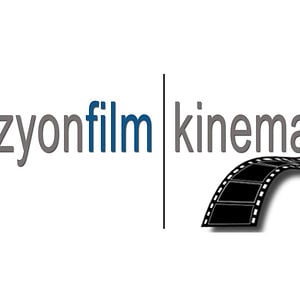 User Bio
Sinevizyon Film, Biket İlhan ve Nihan Belgin'in birlikte ortak çalışmalarını gerçekleştirdiği, kurulduğu günden beri yarattığı projelerle ulusal ve uluslararası platformda birçok yapıma imza atmış, sinema filmlerinin yanı sıra belgesel film alanında da faaliyet gösteren bir yapım şirketidir.
1995 yılında Attila İlhan'ın aynı adlı romanından 'Sokaktaki Adam' filmi sinemaya uyarlanmıştır. İlk Türk-Yunan ortak yapımı olan 'Kayıkçı' filmi 1999 yılında sinemayla buluşmuştur. Yunanistan'la gelişen ilişkiler sonucu Türk-Yunan ortak yapımları devam etmiştir. Bir dünya şairi olan Nazım Hikmet'in hayatını anlatan 'Mavi Gözlü Dev' filmi 2007 yılında beyaz perdeye taşınmıştır. Sinevizyon Film'in gerçekleştirdiği projeler ülke ve birçok dünya festivallerinde gösterilip ödüllere layık görülmüştür.
Sinevizyon Film'in çalışmalarına katkı sağlamak amacıyla tasarlanan Kinema Film şirketi 2010 yılında Nihan Belgin tarafından kurulmuştur.
Sinevizyon Film is the company to implement Biket Ilhan and Nihan Belgin's projects. National and international platform created by the projects since its inception. Besides motion pictures the company is also active in the field of documentary film.
In 1995, the movie 'The Man in the Street' adapted from Attila Ilhan's novel. The first Turkish-Greek co-production movie 'The Boatman' was shoot in 1999. After well developed relations with Greece some other projects proceed as co-productions. The movie 'Blue Eyed Giant' which is the biyography of the world wide known poet Nazim Hikmet met with silver screen in 2007. The project that has created by Sinevizyon Film took part in many festivals all over the world and being awarded.
To contribute Sinevizyon Film's projects Kinema Film company established in 2010 by Nihan Belgin.
Related RSS Feeds