Skillful Teaching
Plus
Joined

Location

Sebastopol, CA
Profile Images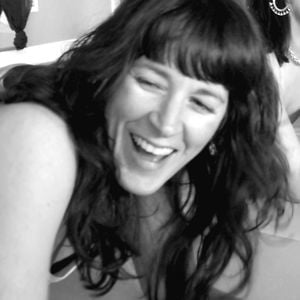 User Bio
Founder - Chantill Lopez
"What greater, more humbling journey is there than to be a teacher? Outside of being a parent, I can't think of one. Teaching not only demands paying attention with your whole being, but that you reflect, grow and investigate beyond what the non-teacher may be willing to endure. It is a life of humility, curiosity, learning and missteps, but one that nothing else matches. If what I have gleamed from the amazing teachers I've known can be shared, I hope it is of as much value as it has been to me."
The boring stuff: Chantill has been teaching for nearly 12 years, is still guided and supported by her mentor, Carol Appel, continues to stumble her way through teaching, parenting, creating and so much more and is currently pursuing a Masters in Contemplative Education. She (I - Hi, it's me) is also working -- like a crazy person -- on the accompanying book to this website, "The Art of Skillful Teaching" which -- with some amount of fairy dust -- will be released January 2012. (Keep your fingers crossed.)
The crucial ingredients: She is supported and loved by her family, the most tortured of which are her husband Carlos and their 6-year-old son Charlie.
Her practice: Chantill Lopez has been teaching since 1994 in the fields of dance, yoga, Pilates, writing, anatomy and mindfulness. As an athlete and dancer, she has had the honor of working with leaders in the field of movement including Anna Halprin (Tamalpa Institue), Jean-Claude West, Eric Franklin (Franklin Methode), Elizabeth Larkam, Carol Appel and other master teachers. Her journey as student and teacher has led her to encounter many diverse approaches to teaching, some rigid and pragmatic, some permeable and spontaneous.
Her love of movement has included studies in mindfulness, meditation and somatic modalities such as Feldenkrais and Authentic Movement. Through the explorations of these and other philosophies, Chantill has developed an intuitive approach not only to teaching movement, but teaching as a point of leadership, mentorship and mastery.
As the owner of multiple Pilates studios she has navigated the unfamiliar and challenging seas of mentoring, leadership, business and outreach only to find that at the heart of fulfillment and contented success lies a person's aptitude for clarity – of intention, vision and values.
She currently writes on the topic of skillful teaching for several blogs and online professional magazines and has recently launched SkillfulTeaching.com.
To learn more about Chantill follow the links:
Bio Video - pilatescollective.com/our-teachers
Pilates Collective - pilatescollective.com
Related RSS Feeds