Smile Stealers
Plus
Joined

Location

Montreal
Profile Images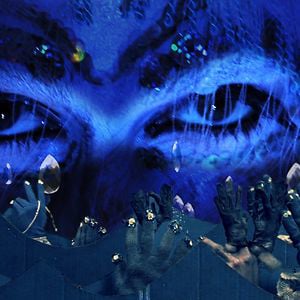 User Bio
Smile Stealers is a live action, animated, independent short film made in Montreal, Canada. It tells the story of a girl who becomes a warrior. She saves the world from eternal despair. This movie is an experimental visual poem, a campy surrealist silent film era music video.
smilestealers.com
A Film by Allison Moore & Jasa Baka
Writing and Production Design by Jasa Baka
Direction, Photography and Visual Effects by Allison Moore
Original Music by The Winks: Todd Macdonald, Tyr Jami, Evan Tighe, Matt Lobraico, and Soren Little Brothers
Starring Tyr Jami, Esra Padget, Chloe Lum, Simon Schlesinger, Ryan Hurl, Kim Roos and Mark Iosifescu.
And featuring animations by Peter Nevins and Rickie Lea Owens and special effects by Brandon Blommaert.
Smile Stealers is an epic story of transformative power, combining lush analog and digital special effects,
3D compositing, hand drawn and stop motion animation.
Smile Stealers is a short story about a girl who has a destiny to become a warrior. Her name is Tyr, like the Norse God of War. Sad because there are no more stars in the sky she cries into the Tides who give her the last smile, the Vessel of Ultimate Power. With this power she battles The Sky, saves a Unicorn, and escapes a Paper Moon photo booth trap. With the help of the Unicorn and Mr.Gician, a magician, she fights the Queen of a Moon and slays her children to set the smiles free. The children become stars in the sky and a harmonious balance is regained in the universe.
The cast comprises of Canadian, Icelandic and American talent of artists and performers from the bands Syngja, Angels in America and Aids Wolf. Original Soundtrack by The Winks.
Related RSS Feeds