Snowballin Media
Plus
Joined

Location

QC
Profile Images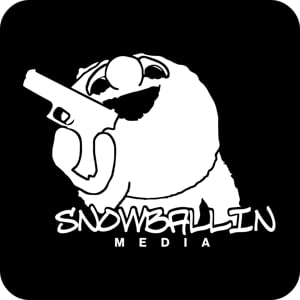 User Bio
Basically, SM is a bunch of friends who rode at the same resort for a long time. We all had our little separate crews, but we always respected each other and had mad fun sharing the slopes. When we could, we'd film each other at work, but making videos wasn't the most important aspect. A friend of mine had started to make some really nice edits and everybody was stoked about seeing their faces in those. However, we didn't take it too serious, because we didn't have any dedicated filmer. All of us preferred skiing or snowboarding than filming, so we wouldn't get all the people's action on tape. People started getting better and kept pushing their limits during the years. In 2012, I got pretty interested in filming. I bought a camera and started exploring the domain. I severely broke my arm that same year, so I had to stop practicing my favorite sports for a while. That got me into filming a lot more.
I was and still am that kind of guy who watches all the action sports videos as soon as they come out and get really inspired by them. Editing has always been a passion for me and I wanted to get into that a lot. My friend who was making movies and edits wanted to focus on snowboarding a lot more for the years to come. I decided to take over. Preseason was coming very soon so I created Snowballin (in 2012). The goal was to unify the crews and to produce a full-length movie at the end of the season. We would also make the most edits we can with the shots that wouldn't go in that particular film project.
We come from that very small resort called Val St-Côme (home resort of Winter X-Games Gold Medalist Sebastien Toutant), approximately an hour and a half far from Montreal so we knew that it would be very hard to get on the map. So much talented kids try to get their place on the freeskiing and snowboarding scene these days. I knew that I would dedicate my upcoming seasons at filming and editing and I wanted to bring this to a whole new level. I thought that even if we are just amateur skiers and snowboarders, passionate about what we do, we could produce high quality videos and show the world how we love our sport.
Guillaume Landry (Written in 2012)
Related RSS Feeds