Profile Images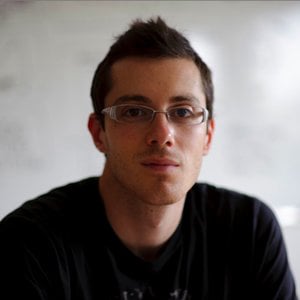 User Bio
I thrive on constantly challenging what it means to think like a designer. Exploration and incessant mindfulness are essential to achieving cutting edge, interesting design. To be truly aware of everything going on around me and reacting to it by fervently drawing in my head allows ideas to flow abundantly and creativity to run rampant. For me, design is what happens between the thought and the action.
Cross-disciplinary explorations are always critical elements in my design process. Whether it be collaboration with a psychologist, research with astronauts, or concept validation with five year olds, interconnectivity is vital. Today, we live and breathe design. We have absorbed it so deeply into ourselves that we no longer recognize the myriad ways in which it prompts, disturbs, and excites us. It is my role as an industrial designer to provide users with beautiful everyday experiences. To move them. To make them laugh. To help them discover. I aspire to move beyond their basic needs. To surprise them, maybe throw in a bit of suspense. To orchestrate a symphony of behavioral, sensory and reminiscent needs; to inspire, educate, involve and entertain. Empathy is the key to my design process. This rare and real ability to ask the world questions, gently listen, translate, and respond through design is what makes me unique.
Related RSS Feeds
Recent Activity
Awesome! How are the lamps reacting to the music?