StephanieStoryteller
Plus
Joined

Location

Olathe Kansas
Profile Images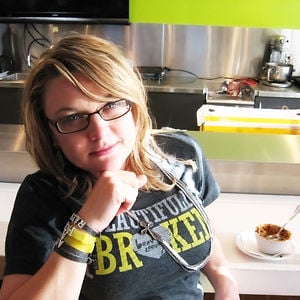 User Bio
Less than a decade ago Stephanie Tillman was a mother raising two toddlers and struggling with drug and alcohol addiction. Stephanie and her husband found God, sobriety and new life, but just as they began their new chapter they faced the challenge of homelessness. Opportunity is born of adversity. As her family moved through homelessness and began to rebuild their lives, Stephanie was presented with business project that put the spotlight on her natural promotional and graphic design talents. Over the next few years Stephanie worked a marketing job, while continuing to build her skillset with design projects she contracted on the side. Eventually the time came when demand for her work required her to make a choice. Make a leap of faith to become an entrepreneur, or say no to an ever growing client list. She took the leap. The company quickly expanded to become iKros.com, a full service marketing, branding and graphic design firm. In its second year, iKros.com grew more than 555%, gaining a lot of attention as revenues topped one million dollars. Stephanie Tillman was a success by any typical measure, but money and attention were not the indicators of success that mattered to her. The life of Stephanie Tillman is all about impact.
In the midst of chaotic growth, Stephanie stepped away from the workflow of the business to reflect on how the company could create greater impact. Reflection and meditation led her to recognize the core of her purpose – storytelling. She had seen the powerful impact created by a person sharing their story – the connection it creates, the comfort and inspiration it can provide to others. Your story and the chapters of your life make you who you are, your personal brand. Your story is the heart of what you most need to share with the world and what the world needs to hear. Stephanie realized that sharing her story over the years hadn't been a way to turn the focus to herself, her tribulations or triumphs. Instead she thought about the ripple effect that sharing her story caused. When she opened up, allowing people to feel comfortable around her, they in turn opened up and it changed the connection between them. Suddenly Stephanie realized that the impact of storytelling is how people move from one chapter of their lives to another. It is how they express, "I've been there. I understand. I share your joy/pain/frustration/gratitude." That was the moment when Chief Executive Officer, Stephanie Tillman became Chief Storyteller, Stephanie Tillman. She decided to shift iKros' mission to one of branding and prepared for the launch of Storytellers and Chapters.
Awards: 25 under 25, Rising Stars, Influential Women.
Romans 5:3-5 is her key to success.
visit ikros.com

to learn more
Read more at ikros.com/ikrosblog/
Related RSS Feeds