StoryLive Productions
Plus
Joined

Location

Pensacola, Fl
Profile Images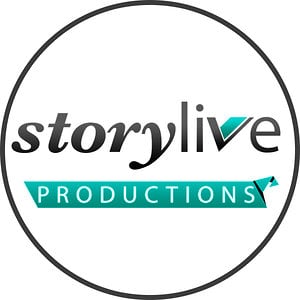 User Bio
Hi my name is Demetrious Zaferis and I am the owner/founder of StoryLive Productions.
Event Videography:
We film and produce event videography. Whether it's an engagement, Wedding, new baby, family reunion, concert, business commercial and advertisement or other special event, we'd love to be the ones to capture those moments for you. We offer professional, creative, fun production, and take the honor of being part of those moments to heart.
Testimony Videos:
We film, direct, edit, and produce testimony videos. The Word of God gives us an incredible promise in Revelation 12:11, that the accuser (the devil) will be overcome and defeated by the word of our testimony, and the blood of the Lamb (Jesus Christ). This project is about just that - through the blood of the Lamb, giving people a resource to lay hold of that promise, as they share their testimony.
Mission Trip Funding Videos:
Fundraising for missions is often very difficult, and often stressful. StoryLive Productions wants to help. Often we're able to offer it as a free service, on a case by case basis.
Contact us for pricing information, just give us a call, message us on here or email us and set up a pre-production interview!
storyliveproductions.com
(850)503-1735
dazaferis@gmail.com
facebook.com/StoryLiveProductions
vimeo.com/storyliveproductions
Related RSS Feeds