Leonie Marinovich
Plus
Joined

Location

Johannesburg, South Africa
Profile Images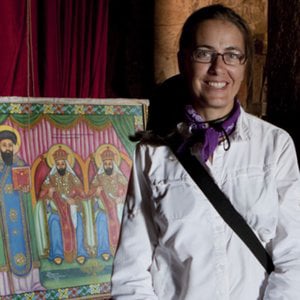 User Bio
Leonie Marinovich started out in stills photography in 2000, and once she had established herself in the documentary world with clients such as GEO and the Financial Times, she adapted her subtle yet incisive photographic eye to shooting and producing documentary films.
She has shot and produced films for corporate giants like Bechtel and also managed multi-disciplinary projects across Africa – where she has shot video and stills - for organizations such as UNICEF, FAO & DFID.
She is a versatile shooter, comfortable working as a one-person crew, or working in a team, either as lead producer or simply as videographer or stills photographer in a corporate as well as a documentary environment.
She discovered her niche as a participant in the World Press Photo Foundation's TwentyTen Multimedia project, going on to produce dynamic short pieces using video, stills, audio and graphics.
Leonie is represented by Getty Corporate Assignments and companies such as Nike, Arcelor Mittal and AON, are among her clients.
Leonie Marinovich obtained a BA Urbanology in 1990 from the University
of the Free State and went on to become a business development manager
for a US high-tech company based first in London and then in Geneva. There, she managed global accounts including top Fortune 500 companies, before returning to South Africa where she is currently living.
Noteworthy:
• Chosen as 1 of 4 photographers to showcase the 2009 S A Tourism campaign.
• Exhibitions:
o Contributed two bodies of work at the Museum Africa, Johannesburg during the 2002 Bonani Festival, ("Borderline" and "Spirit World") .
o WIPO (World Intellectual Property Organisation) Geneva, November 2003 – "South Africa – Some Pictures"
o Prospects of Babel – Bell-Roberts Gallery, Cape Town, 2008
• Books : Prospects of Babel – New Imagery from the Congo, SHP 2008.
• Documentary Films:
o Co- produced one 24 minute documentary, Village of the Spirits, for SABC2 (2001),
o Produced 24-minute documentary, The Lord's Children for SABC (2003)
o Did camerawork for a 24-minute documentary, Small Boys, Big Guns for SABC March 2004.
o Produced 50-minute documentary: Conversations with Goldblatt, SABC 2005.
Related RSS Feeds