Studio Incite
Joined

Location

London
Profile Images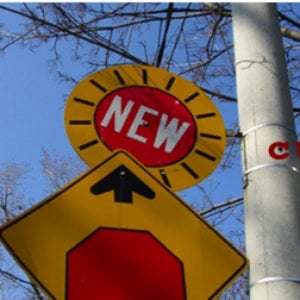 User Bio
INCITE is a small research group based at Goldsmiths College, London, and aims at providing a creative interdisciplinary space for research projects which explore the socio-cultural dimensions of technology use and design.
Members of INCITE work on subjects such as the links between new media and landscape, technology as a means of sensing place and identifying community, performativity and design, gender, sexuality and mobility, cultures of access and non-access, urban knowledge-making, Internet and digital subjectivities and material culture. Researchers and students draw on a range of disciplinary traditions, not just sociology, but cultural anthropology, art history and design.
We aim to investigate the intersections between traditional academic modes of production and the practices of designers, engineers and artists, whether in universities or industry. As well as developing innovative methodological 'tricks of the trade' for social and cultural research, we hope to challenge both the traditional frameworks of academic technology studies and industry practice by emphasizing both critical perspectives such as feminist studies of technology and collaborative projects. In our research we try to highlight our own political/ethical locatedness in the design research process, and encourage our industry collaborators also to join us in this conversation. INCITE is also interested in exploring non-textual artifacts and outcomes of research.
Nina Wakeford - Director
Nina Reader is a Reader in Sociology and an ESRC Research
Fellow 2007-2010 at Goldsmiths College, University of London.
Katrina Jungnickel - Postgraduate student, Goldsmiths College
Kat's PhD examines the role of visual representations and practice in the design, development and use of DIY technology - in particular wifi.
Goetz Bachmann is a lecturer at the Centre for Cultural Studies (CSS) and a researcher at the Department for Sociology in Goldsmiths College. His background is in a specifically German academic tradition: 'Empirische Kulturwissenschaften' (Empirical Cultural Studies)
Britt Hatzius is a visual artist and researcher working in video, film, photography and installation. With a degree in Fine Art Media (2002) she completed an MA in Photography and Urban Cultures (2006) at the Centre for Urban and Community Research (CUCR) at Goldsmiths University of London and is since engaged in various visual research projects.
Related RSS Feeds