StudioMediaVideo-Stefano Fossati
Plus
Joined

Location

Lissone, MB, Italy
Profile Images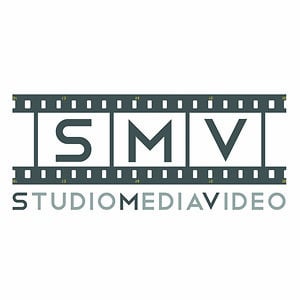 User Bio
-Stefano Fossati-
Sono un videomaker e svolgo l'attività di produzione e post-produzione video.
Collaboro dal 2008 con GPG Film, produzione e associazione no profit con la quale ho realizzato i lungometraggi "Voglio essere profumo" e "La sabbia nelle tasche", il mediometraggio "Dario, una storia unica come tante" (in collaborazione con l'Associazione Cnos-Fap di Sesto San Giovanni e la Comunità Shalom di Palazzolo sull'Oglio) ed il videoclip musicale di "Santa Libertà" di Roberto Santoro in qualità di assistente alla regia e capo operatore.
Nel 2012 ho curato la regia, produzione e post produzione del videoclip "Bau Ciao Miao" di jimmygianmario.
Collaboro inoltre con TMB - Telemonzabrianza, emittente privata brianzola, in qualità di operatore, montatore video e consulente tecnico.
Sono musicista polistrumentista: il sassofono è il mio strumento prediletto ma spazio dalla chitarra, al basso, alla batteria e percussioni. Un'esperienza, questa, grazie alla quale quale ho maturato una buona conoscenza in campo musicale e sonoro, e che applico direttamente nei miei progetti audiovisivi, per una massima resa creativa e "sensoriale".
Opero personalmente con grande attenzione alle esigenze del cliente, mettendo in gioco tutta l'esperienza maturata in campo cinematografico, televisivo, musicale, teatrale e come tecnico del suono.
Passione e creatività sono al servizio di coloro coi quali collaboro.
Realizzo:
- Filmati aziendali e congressi
- Video Promo e Commerciali
- Videoclip Musicali
- Video Matrimoni ed eventi
- Riprese Live per Spettacoli e Concerti
- Backstage di set fotografici e spettacoli
---------------------------------
I am a filmmaker and I work as production and post-production video.
Collaborating since 2008 with GPG Film, production and non-profit organization, with which I made the feature films "Voglio essere profumo" and "La sabbia nelle tasche", the medium-length film "Dario, una storia unica come tante" (in collaboration with the Association Cnos-Fap in Sesto San Giovanni and the Community of Shalom Palazzolo) and the music video of "Santa FreedomLibertà
In 2012 I directed, production and post production of the video "Bau Ciao Miao" of jimmygianmario.
Also collaborate with TMB - Telemonzabrianza, broadcaster of Brianza, as operator, video editor and technical consultant.
Are multi-instrumentalist musician: saxophone is my favorite instrument but space on the guitar, bass, drums and percussion. This is an experience through which which I have gained a good knowledge in the field of music and sound, and apply directly in my audiovisual projects, for maximum yield creative and "sensory".
I work personally with great attention to customer needs, bringing into play all the experience gained in the field of film, television, music, theater and as a sound engineer.
Passion and creativity are at the service of those with whom I work.
I realize:
- Movies and congresses
- Commercial and Promo Video
- Music videos
- Video Weddings and Events
- Camera for Live Shows and Concerts
- Backstage of photo shoots and shows