Sub-Zero Design 3D Studio
Joined

Location

Ho Chi Minh City, Viet Nam
Profile Images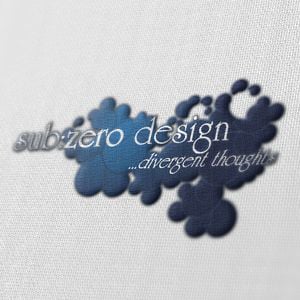 User Bio
Our affordable high quality animation services rock so much you'll resort to profanity when reacting!
Sub-Zero Design 3D Studio is diligent in our quest to create alternative, innovative and inspiring design solutions in Vietnam and beyond.
We've created animations, visual effects, architecture/interior, web and graphics for feature length and short documentaries, music videos, video installation art, projections for touring bands, and commercials over the past 3 years.
At Sub-Zero Design 3D Studio, we seek to create pieces that capture the energy of the subject and give a full experience to it's audience. Our high end facilities allow quality work with a quick turnaround. We have staff which take the time to work one on one with our clients to ensure the best product possible.
The Sub-Zero Design team possess technical and computer skills with advanced knowledge of Maya, 3Ds Max (V-Ray), Blender, Daz3D Studio, AutoCAD, Revit Architecture, After Effects, Nuke, ZBrush, Motion-builder, Premiere, Toon Boom, Illustrator, Photoshop and other programs.
Our attention to detail and problem-solving skills ensure that every project we work on is done accurately and to the highest possible standard. Our verbal/written communication skills and positive attitude make help make us effective communicators with all clients we work with.
We are proud to say that we offer the best prices while providing high quality designs. 61% of our projects are completed remotely for clients overseas. You can make inquiries via our website or Skype.
We enjoy taking on projects from around the world because the challenges they offer are diverse and interesting. Check out our portfolio sub-zerodesign.com. Got a project in mind? Get in touch with us for some free design advice.
Skype name: sub-zerodesign
"Don't look back unless you are planning to go that way. No man is rich enough to buy back his past." ~ Oscar Wilde
Specialties:
Visual Effects, 3D interior/architecture, 3D animation, TV commercials, 2D explanation animation, graphic and website design.
Our client list includes: Yahoo Vietnam, Honda, Nikken Seikei, Pepsi, Miranda, Triumph, Tiger Beer, Nha Vui, Dat Xanh, SCTV, Giang Dien, Sumikura, Sumi Home, Long Dien, Moda Designs, ICA, Saigon Hot Wings and many more.
Related RSS Feeds
Recent Activity
Sub-Zero Design 3D Studio

tagged

Hip Hop Wedding Dance Battle (Sub-Zero Design 3D Studio, Ho Chi Minh City, Viet Nam)

with

Hip Hop

,

Dance

,

Battle

,

Rap

,

90s

,

Gangsta

,

Ol Dirty Bastard

,

The Black Eyed Peas

,

Naughty By Nature

,

Pras

,

Mya

,

Ghetto Superstar

,

Jump Around

,

House of Pain

,

Wedding

,

Love

,

Awesome

,

Story

and

Party