Tamanny Morris
Plus
Joined

Location

Sydney
Profile Images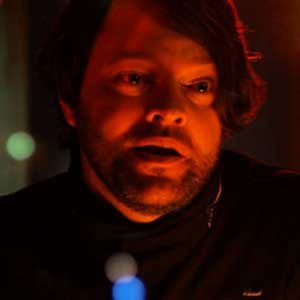 User Bio
Tamanny Morris has been inventing stories and characters all his life. He loves to draw, sing, play the fool and to mimic. An eerie Hydroelectric Dam sunk into a misty hump of pines smack dab in the middle of the north island in Aotearoa served as the perfect charged atmosphere for his developing imagination.

Tam has been working as a storyboard artist for the past 17 years working with some of Australia's best known directors. For Tam storyboarding TVCs has been marvelous for learning about camera lenses and visual effects as well as a great exercise in communicating an idea quickly and with maximum visual impact.
Tam is most passionate about feature film work. The diversity of approaches by the many directors he's worked with has shaped his own emerging visual style.
Directing is Tam's dream job and combines all of his passions, acting, visual language, music and story telling.
Directing Credits:
Drive by Chakradiva - animated music clip - 2000
DJ by Tracky Dax - music clip - 2000
AUG - short 2011
Fly - animated short 2012
Grounding Icarus - short - 2012
Heavenly Ho (post Production) - music clip - 2013
VU (post production) - short Sci Fi - 2013
The Telling - short - 2013 - official selection Palm Springs International Shortfest 2013
The Story of the Raven and the Mushroom Man - Lisa Mitchell - music clip - 2013

Storyboard credits:
Balibo (2009)
Beautiful Kate (2009)
Romulus, My Father (2007)
Three Dollars (2005)
Farscape: The Peacekeeper Wars (2004)
Travelling Light (2003)
Ned Kelly (2003)
Dirty Deeds (2002)
Buffalo Soldiers (2001)
The Bank (2001)
Me Myself I (1999)
Two Hands (1999)
Related RSS Feeds