Tania Giannouli / music
Joined

Location

Athens, Greece
Profile Images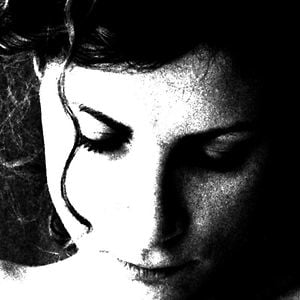 User Bio
Tania Giannouli studied piano (Soloist Diploma with excellence and 2nd Prize), Advanced Theory and Composition (with excellence and 1st Prize) at Athenaeum Conservatory and Orfeion Conservatory.
Her main area of interest is mixed-media music and she is frequently engaged (either as a performer or a composer) in projects, which combine music with visuals, text and speech. Her music for theatre and film has been performed at many festivals throughout the world - Greece, Iran, Romania, Bosnia, Ukraine, Switzerland, Bulgaria, UK, Turkey, Indonesia, Spain, Lithuania, Morocco, China and Brazil. She has collaborated with the video artists Istvan Horkay, Roland Quelven, Isabel Perez del Pulgar, Guillaume Baychelier and with the film-makers Marcantonio Lunardi, Marcel Michalaris, Aspa Siokou, Stavros Raptis, Argyris Germanidis, Vasiliki Souniou.
Improvisation plays a major part of her musical life. She is a founder member of both groups 4+1 and Schema Ensemble, which performed in the international electronic music Synch Festival in 2010. Her collaboration with the wind player Paulo Chagas, resulted in the release of the album "Forest Stories" in the New Zealans's label Rattle and got very good reviews worldwide. In 2014 she founded the "Tania Giannouli ensemble" which made its premiere at the 2nd Syros Jazz festival.
Her concert music has been performed by Dissonart ensemble, Athens Youth Orchestra and Galaxy Quartet.
Tania's interest in expanding her musical expression has led her to found the project Emotone together with the electronic music composer Tomas Weiss. She is currently collaborating with one of the most important Greek writers, Evgenios Aranitsis.
Her discography as a pianist/composer include so far: Tori no Kaigi (4+1/ Trente Oiseaux, 2009); "Live at Sfendoni" (4+1/ Triple Bath, 2010); "16 days "(Archangel music, 2010) in collaboration with the Sofia's Symphonic Orchestra; "Feeling of movement" (Creative Space, 2012), together with Spyweirdos; "Soundtracks no. 4" (Ilse, 2012), "One year of Ilse" (Ilse, 2012); "Forest Stories" (Rattle, 2012)

THEATRE:
"House of Flesh" of Yusuf Idris , dir. Maria Panoutsou, "Tales of Mystery and Horror in Japan" (Buzz Theatre Production, Famagusta Gate Amphitheater, Ancient Odeon Paphos, Michalis Cacoyiannis Foundation, Sofouli Theare), "People" (C.ulture V.ictims, Vafeion Theatre, Theatre of Neos Kosmos), "Week without Sunday" (C.ulture V.ictims Amore Theatre), "Trojan Women" (DSA theatre group), "Wonderful New World" ( Artika, Ion Creanga Theatre -Bucharest), "My own Umbrella (Artika, Esfahan International Festival for Children and Young Audiences)
FILM:
"New World 370" (dir. Marcantonio Lunardi, projected in Lucca Centre of Contemporary Art, Babylon-Berlin), "The old curiosity shop on Kjaer street" (dir. Aspa Siokou), "A Man's Rave" (dir. Marcel Michalaris, projected in Farganis Cinema in Thessaloniki), "Left-Right" (ERT -Oxymoron Films coproduction, by A.Germanidis-S.Raptis, projected in numerous festivals all over the world (Bulgaria, Bosnia, Greece, Romania, Ukraine, Switzerland, UK, Turkey, Indonesia, Spain, Netherlands, China, Brazil, Croatia, Austria, Kossovo, USA, Morocco, Kenya, Poland) awarded in Filmini Festival in Sofia Bulgaria, ZubrOFFka Festival Poland , International Short Film Festival, Villach, Austria, special mentions in Cinema Tous Ecrans, Switzerland,Encounters Short Film Festival, UK. "Minas is born again"-in production ( Greek Film Center and Le Spot production by A. Tiropolis), "Rosas Amat" (for 48 hours film festival, Sell your Dog production), "Scientific Lullaby" (by V. Souniou, projected in Festivals in Greece)
VIDEO ART/MISC:
Collaboration with Media Offline and Public Eye in the timelapse video "A piece of Greece"
Collaboration with Roland Quelven in Ikarus project, collaboration with Isabel Perez del Pulgar in "Nocturna" and "Ensocacion", TV spot for Greenepeace campaign "Marine Reserves"
Collaboration with Istvan Horkay in the video "Thanatos, beyond the pleasure principle", "Adagio", "Seven Against Thebes", "Raoul Wallenberg".
PIANO/MIXED MEDIA PERFORMANCES:
"The album of Madame Bovary and other stories": piano recital for a pianist and a narrator together with the actress F. Banou. Performed in Athens (Filippos Nakas concert venue, La Divina, Holargos town hall, Parafono)
"Les Eluards": A new approach on the Mikis Theodoraki's songs based on Paul Eluards' poetry, together with Fenia Papadodima (voice), Giorgos Palamiotis (bass, fx). Performed in Athens (6 DOGS, Eliart Theatre)
"The American": The theatre play based on Alexandros Papadiamantis text, together with Thanassis Sarantos. Performed at Festival Vrachon- Vyronas, Aeschilia festival-Eleusina.
DISCOGRAPHY:
"live @ Sfendoni", 4+1 (Triple Bath)
"16 Days" by Chris Soumka (Archangel Music),
"Feeling of movement", Spyweirdos (Creative Space)
"Soundtracks no.4" (Ilse, 2012)
"One year of Ilse" (Ilse, 2012)
"Forest Stories" (Rattle, 2012)
----------------------------------------------------------
SITES:
tania-giannouli.com
soundcloud.com/tania-giannouli
emotone.net
facebook.com/pages/Tania-Giannouli/19481936745
Related RSS Feeds