taninonina
Joined

Location

Málaga
Profile Images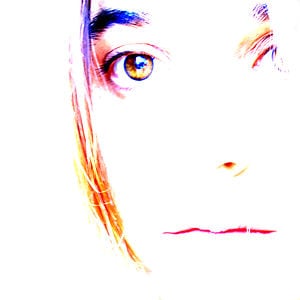 User Bio
Nació en Madrid, Mayo del 1983, pero desde bien pequeña se fué a Lorca donde creció y comenzó sus estudios con 8 años de flauta travesera en el Conservatorio de Música "Narciso Yepes" hasta 3º de Grado Medio durante 8 años cuando comenzó interesarse por otros medios artísticos.
Actualmente se encuaentra cursando un Máster en Desarrollos Sociales de la Cultura Artística en la UMA (Málaga).
Técnica Superior de Artes Plásticas y Diseño en Artes Aplicadas a la Escultura en 2004 y a la Cerámica en 2006 en la EASD (Murcia)
Licenciada en Bellas Artes en la Universidad Politécnica de Valencia en 2011, haciendo el último curso en México DF, gracias a la beca de intercambio académico, PROMOE.
Su trabajo parte esencialmente de los conceptos de tiempo, recuerdo, olvido, sueño, lo cotidiano, la fe, el azar… desarrollándolos principalmente a partir de de los elementos más básicos como el cubo/cuadrado y los colores primarios/BN .
El triángulo como símbolo de equilibrio, inicio, perfección…
El cabello como paso del tiempo, identidad, pérdida…
Desde los inicios ha ido poco a poco evolucionando desde las técnicas más clásicas como dibujo, escultura, pintura, fotografía, collage, etc. conjugándolas con la instalación, vídeo creación sonora, el video-arte, arte de acción, tomando un carácter totalmente interdisciplinar.
Actualmente forma parte de Equipo – Equipo, dúo creativo formado en Valencia en 2009,junto a su marido Kiko Monzón (Lima, 1976) Licenciado en Ciencias y Artes de la Comunicación, con mención en Comunicación Audiovisual en la Pontificia Universidad Católica del Perú en 2001 y Máster en Artes Visuales y Multimedia en la Universidad Politécnica de Valencia 2010.
El interés por la performance, el sonido, el vídeo, la pintura, etc. hace que sientan la necesidad de conjugar estos lenguajes de creación e intereses de investigación artística para experimentar nuevos formatos y nuevos mensajes. El gusto de caminar, comer, la música y la cotidianidad llevada a la expresión artística y al desarrollo creativo en pareja como forma de vida.
Juntos forman parte del proyecto internacional Colección de Colecciones/collection of the collections, colectivo artístico donde se busca una comunicación mediante la técnica del collage.
Related RSS Feeds