Tanushree Das
Joined

Location

India
Profile Images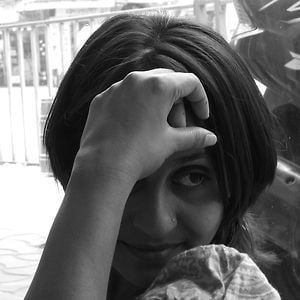 User Bio
Our names are Tanushree and Saumyananda Sahi, and Skreen is the name of our small, independent film company. We are based wherever we happen to be, in India.
What we do is film, or rather 'out-film'. The projects we do lead us to different areas – thematic as well as geographic. What brings us and what we do together, however, is the intention.
A teacher once told me that without art a society would go­ insane. While we are not so presumptuous as to take this as our reason for working in films, we can't help noticing how it becomes manifest even in our own person. The process of creation is a space of dialogue – dialogue with the people we work with, dialogue with our chosen subjects, dialogue with the form and material of film itself. Creation is always a very personal experience – it is self-therapy, it is exorcism, it is celebration – but at the same time it is also a reaching out. Art is where our memories meet, it is the free space where we can linger and see without prejudice. Making a film for us is a choice between remembering and forgetting.
Moreover, making films is a means to understand, communicate and associate oneself with the human condition – the realization and sharing of which leads to an awareness and makes one stronger and hopeful. There is also a joy in the process itself. Film is the playground where we find our eternity.
It is our hope that what we create will be of interest, pleasure, and difference to others as well as ourselves. That it will get us talking.
Related RSS Feeds