Tobin Del Cuore/ TDC Productions
Plus
Joined

Location

Brooklyn, NY
Profile Images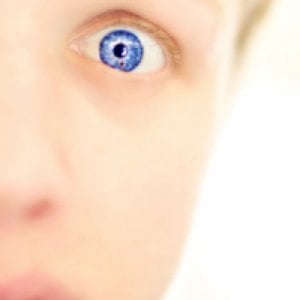 User Bio
When I was a young boy, my mother bought the family a video camera. It was an enormous contraption, with a VCR that you slung over your shoulder, and a separate camera that you held up on your other shoulder. At that age and size I really couldn't operate the thing on my own, unless it was on a tripod, but my brother and I made the most of this camera: reporting the news and the weather and making music videos. I even used it to make a stop- motion animation of a human cell dividing for a biology class.
I barely picked up a camera again until I moved to Chicago in 2001 when, again my parents stepped in and helped me buy my own: a small Sony Handy-Cam. With this device, I began to document my experiences dancing with Hubbard Street Dance Chicago. Whenever one of the dancers would leave HSDC, I would make them a tribute video, comprised of old photos and new footage I had taken. Most of the photos that I used in these videos were supplied by fellow HSDC dancer Cheryl Mann, who had begun taking photos when she had had surgery on her back. Cheryl always encouraged me to do more with my video work.
With my small camera I made my first few original videos: Field Day, Id Est and Hive. After a few showings of these three shorts, word got around that I had a talent as a video maker and people began asking me to make videos for them.
When I left Hubbard Street I got even more requests and soon developed my own business with an impressive list of clients, making everything from promotional corporate videos to very conceptual videos for special events. I even made a series of employee training videos for Chicago's world-renowned East Bank Club. Other clients include, ABC Carpet & Home, Illinois Institute of Technology, Taproot Foundation NY, Fairmont Chicago Hotel, SpaceWorks NYC, Hoogendoorn and Talbot LLC, Rush University Medical Center, Cabrini Green Legal Aid, UCAN, Chicago Public Schools, the Chicago Dancing Festival and most notably, queer rapper, Big Dipper.
Photo by Cheryl Mann cherylmannphoto.com