Tennessee Watson
Plus
Joined

Location

Brooklyn, NY
Profile Images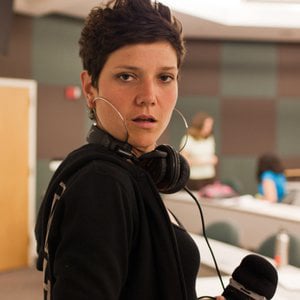 User Bio
My way of being draws from a legacy of troublemakers and free-spirits. My grandfather Harold, a one-time Sears Salesman of the Year loved getting lost on purpose, making art from junk and going to nude beaches.

My great great aunt Lu was an early twentieth century activist who housed Armenian refugees in her home in Vermont and demanded her right to vote by refusing to pay her taxes.

My mom Nancy Woodhull was a journalist on a crusade to combat the marginalization of women's voices. She was a self-described "punk" and a proud factory-town-kid who skipped college to work on the copy desk at the local paper, but had no qualms buttoning up her spunk in slacks and a blazer for tough meetings as USAToday's first A-section editor. As she died of lung cancer, at age 52, despite a terminal diagnosis she wanted to undergo treatment. There was no false notion of a cure: just a desire to go out fighting.

What do stories about sunbathing naked, tax evasion, editorial meetings and chemotherapy have to do with my artistic practice? They are where I learned to embrace paradox.
Witnessing, in particular, my mother's life and death complicated my understanding of change: that agency is about both exertion and surrender. My stories are grounded in a belief that radical change comes not from prescribed solutions and corrective campaigns, but rather in Gayatri Chakravorty Spivak's words, from an "uncoercive rearrangement of desires."

I yearn to bring people into the midst of the unpredictable with me, and for them to relish uncertainty rather than reject. Pema Chodron's words make me want to be a "spiritual warrior" for whom "true feelings like disappointment, embarrassment, irritation, resentment, anger, jealousy, and fear, instead of being bad news, are actually very clear moments that teach us where it is that we're holding back." That means telling stories that "teach us to lean in when we feel we'd rather collapse and back away."

My work is rooted in oral history and documentary media, and manifests as performance and interactive installations, where hopefully that struggle to be open is felt through the stories of people who are fierce, strong-willed, and simultaneously uncertain.
Facing up to our past is a difficult process, but when we surrender to all that we are, it creates possibility, and the space to connect, invent, and imagine our histories and destinies again and again. We're no longer stuck with adherence to an ideal version of ourselves; disciplined, dormant and depressed. We're on the edge and thinking about diving in. The water is pulsing with life and possibility. The surface is in motion--refracting and reflecting--making it hard to see our selves and what lies below. We can't discern the personal from political, history from myth, real from performed, or trauma from strength. We lean in and are immersed in this murky space, and it holds us.
Related RSS Feeds