Terramar Communications
Joined
Profile Images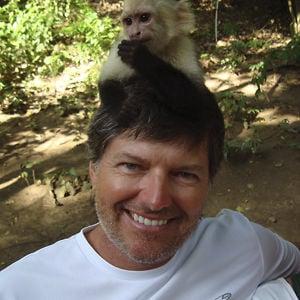 User Bio
A veteran of the documentary production business and Director of Terramar Communications, John Anderson has spent 20 years dedicated to film and media production.
Some of Anderson's recent commercial Hi-definition video productions include a promotional video for New Standard Corporation, a multimillion dollar international metal fabrication facility, A capabilities video for Java Offshore, an Indonesian corporation, that details their underwater survey capabilities through the use of their new Gavia Surveyor an underwater vehicle, a Public Service Announcement (PSA) for Bahamas television teaching children about the natural history of coastal intertidal zones and a second PSA on invasive species that have established themselves in the Bahamas; a trade show DVD detailing a baseline environmental study to precede potential offshore wind development, conducted by Geo-Marine Inc. for the New Jersey Department of Environmental Protection, A trade show DVD and associated Multi Media video clips for the Naval Air Station (NAVAIR) in Patuxent River Maryland, an on-going interview series of prominent marine mammal scientists, shot and produced for the Aquatic Mammals Journal; For the U.S. Fish and Wildlife Service, a ten-minute interpretive film about the endangered Least Tern on a New England barrier island was also recently finished.
As a naturalist, cinematographer and outdoorsman, Anderson has spent a considerable portion of his career collaborating with scientists on film projects, documenting scientific studies. His considerable experience and ability working within marine environments led to his accumulation of movie credits that include the large-format films Dolphins, Amazing Caves, Coral Reef, and Wild California, Hollywood feature-films including Master and Commander, Flipper, and Free Willy, and television documentaries such as National Geographic's In Search of the I-52 and In Search of Giant Bluefin.
How We Are Different
We understand the filmmaking process. We understand communication and marketing processes. We are a cohesive, highly collaborative, and organized team that blends a skill set that is unique in the media production industry.
Terramar Communication's lengthy background in media creation has led to collaborations including numerous IMAX and feature films, television productions, and interpretive, educational and corporate programs. This experience makes Terramar Communications uniquely qualified to produce short, effective films while working closely with the goals of clients or marketing firms. Our clientele have included advertising agencies, independent producers, Hollywood, government agencies, broadcasters, commercial and scientific industries, zoos, aquaria, and more.
Related RSS Feeds