Profile Images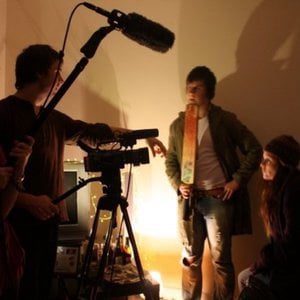 User Bio
I have recently graduated from the Northern Film School as a Director where I made short films as a Director / Screenwriter and worked on many productions as a 1st AD. My short film festival credits include the Prix Europa Festival Berlin and Leeds International Film Festival.
I am primarily based in Leeds but also have a London base. I am currently writing and starting pre-production on my first independent short films outside of education. I also hope to begin work as a runner or AD on British features.
If you would like to approach me regarding work as a Director I can be contacted at:
terryashby@hotmail.co.uk
+44(0) 7814 559043
I am always looking to take on projects and would be willing to work initially for expenses given the right project.
I'm available for music videos, short films, 1st AD'ing, screenwriting and corporate work.
Terry Ashby
Related RSS Feeds