Father Paul A. F. Castellano,
Plus
Joined
Profile Images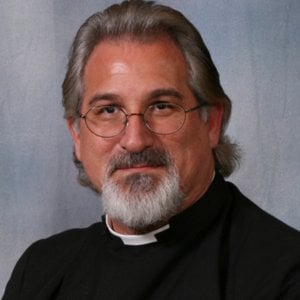 User Bio
I am a priest and Vicar-General in the United Episcopal Church of North America.
Born and raised in Brooklyn, NY.
Served in the Military for 10 years.
Discharged as a Marine in 1986.
Raised in the Roman Church, traveled through the Evangelical experience (Pentecostal, Charismatic, Evangelical, Non-Denominational, Grace Brethren, Presbyterian) before becoming Anglican in 1989.
Education:
B.A. in philosophy from California State University, Long Beach
M.A.R. in theology and philosophy from Westminster Seminary Escondido, Ca.
M.A. in philosophy from California State University, Los Angeles.
ThM in Ecclesiastical Theology from St. Andrews Theological Seminary, Thomasville, NC.
PhD candidate in Systematic Theology and Apologetics at South African Theological Seminary.
Post-graduate work in philosophy California State University, L.B.
Post-graduate work in philosophy and theology University of Strasbourg, France.
Family:
Married to the most wonderful woman in the world - Benita.
3 Children: Stephen (killed in Iraq, 28 Jan 2005); Timothy (died 11 Feb 2012), and Ashley.
2 cats - Felix and Autumn.
General:
I am a Reformed/Calvinist Anglican. Some would identify me as "High Church" however, I don't feel those terms (high and low Church) really carry any meaning any longer. I believe in the full and inerrant authority of the Bible ALONE. I believe Church tradition is an authoritative, but NOT INFALLIBLE guide to our understanding of history and Scripture.
I identify with the Reformation, especially the English Reformation, and truly respect the Continental Reformers. I do, however, part company with the Puritans as I believe they have done immeasurable damage to the physical aesthetic of the Church and Her worship. The Church (as the tabernacle and Temple before her) is an earthly representation of heaven and should reflect heavens beauty, splendor, and grander. I also reject as unbiblical and an over rationalization, the Presbyterian concept of the Regulative Principle (one can only practice what is EXPLICITLY COMMANDED in Scripture). This simply cannot be found anywhere in Scripture.
I teach philosophy, systematic theology, and Church History.
I'm currently the assisting Priest at St. Patrick's Anglican Church in Hemet, Ca. Please check us out on Facebook.
Related RSS Feeds