The Barber-osopher
Joined

Location

San Antonio, TX
Profile Images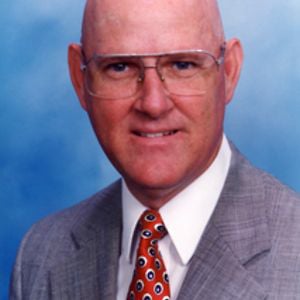 User Bio
Are you looking for a keynoter or seminar leader that is unique, entertaining and informative? You need look no farther!
The Barber-osopher, Terry L. Sumerlin is an author/conference speaker with over twenty years of experience, as well as a former business owner and barber. Barber-osophy is his way of relating the important principles of life and business through easy-to-remember, and often humorous, stories and anecdotes.
Barber-osophy is Main Street America. It is a practical philosophy of time-proven, common-sense principles that changes hearts and builds businesses. It is a practical approach that promotes effective leadership and a professional image that, in turn, makes good people and good companies even better. Though the principles are not new, they are often forgotten. Barber-osophy provides an often humorous, gentle kick on the shin that reminds us to apply these common-sense principles.
Barber-osophy has inspired and entertained CEOs and graduates of The Harvard Business School, as well as athletes, coaches, teachers, salespeople, and business executives. As The Barber-osopher, Terry has addressed men and women from Halifax to Honolulu and from St. Paul to St. Thomas.
Barber-osophy has been developed through both extensive research and Terry's experience as a trainer, salesperson, author, columnist and speaker. It is an entertaining, informative, and highly practical approach to developing everyone's human factor in business and in life. His latest book, Leadership: It Takes More Than a Great Haircut!, was nominated for a Global E-book award.
His clients include:
AT&T / Mystery Shopping Providers Association - Europe / Texas Department of Family and Protective Services / Correctional Management Institute of Texas / Texas Juvenile Justice Department / Marriott / Hilton / National Association of Mutual Insurance Companies /Texaco / Association of Clerks of District Court of Virginia / Georgia Association of Pupil Transportation / Arkansas Association of Continuing and Adult Education /Iowa Family Development Alliance /Texas State Soil and Water Conservation / Princess Cruises / Case Managers Society of South Texas / International Training in Communication / Texas Department of Transportation / Texas Parks and Wildlife Department
Praise from clients:
"I would highly recommend Terry as a speaker for any conference. He can be serious, funny, entertaining and educational all at the same time. He gives all of himself to his presentations and without question will add value for your attendees, no matter the setting. He is a true professional, a dedicated speaker and truly loves people from all walks of life. This shines through in his speaking sessions."
IMSC Pam
President,
Independent Mystery Shoppers' Coalition
"Thank you, Terry. You kicked off our conference with a lot of energy and enthusiasm - exactly what we had hoped for. It really set the stage for one of our most successful conferences and many presenters used the themes they heard during your keynote to accentuate their points. That was a testament to the effectiveness of your messages."
Gerald Wojtala
Vice President,
Association of Food and Drug Officials
"You did a great job for us! Thank you for making the extra effort to communicate your message and examples in ways that had a direct application to both our business and to our personal lives."
Peter J. Hennessey, III
CLU, FMLI
Chairman of the Board / CEO,
Government Personnel Mutual Life Insurance Company
"Your keynote was right on target and tailored to what we do. We have used many speakers at our yearly conference, and sometimes their message seems to fly over our heads. You were everything we had hoped for and more. You held our group's attention with your day-to-day real life stories, and you kept the presentation fun and enjoyable with your homespun humor. Terry, you are wonderful to work with, and a true Southern gentleman."
Joseph Cavey
Coordinator,
US Census Bureau
"Terry, I thought your presentation was excellent. I have heard many positive comments about our (60th anniversary) event, and your contribution was a big part of making it a success. Thanks for your help."
Robert E. Dawes,
SES SAF/AG
The Auditor General,
Air Force Audit Agency The Pentagon (2004-2008)
"Great, awesome...Enthusiastic speaker, inspiring message! Bring back...He was good, funny and informative...Love Terry's attitude - very upbeat and positive! Also love his stories - really drives the point home! Would enjoy sitting beside him on a plane!' (Evaluations from the Correctional Management Institute of TX) "You did an excellent job and I look forward to working with you again."
Natalie Payne
Meeting Planner,
Sam Houston State University
Related RSS Feeds