Profile Images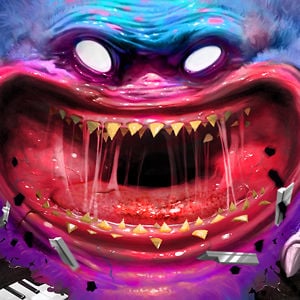 User Bio
Miguel Ángel Sánchez is the name behind the pseudonym of SATURNOags.
This talented artist was born in 1979 in a small city of Barcelona,
far away from town and graffiti, he could only be in contact with
graffiti through the TV and small zines that other friends used to
post him. Since the beginning he was a self-taught person and
specially because he was living apart from the scene in 1994, when he
started painting walls. His influences were Toast, Mode2, Won, Sip,
Sendys, Poseidon, Rostro, T-Zak...
Saturno counts with a very particular style that has evolved much in
the last years and amazing skills that started very early to enrich
the European scene.
Even if the graffiti is the main foundations of his style, he never
ruled out learning other artistic technics, and that´s how in the last
years he has been developing his art in other surfaces, and other
fields as well, digital illustration, graphic design, air brushing,
sculpture... and finally painting in the traditional way, with
brushes, tools that one year ago Saturno used to consider the biggest
challenge.
At the moment, he is running a new creative studio called Creatters
with other 4 artists, and a new brand of t-shirts that´s going to be
out in few months, also some exhibitions in Barcelona.
Related RSS Feeds