The Fudge
Joined

Location

The Netherlands
Profile Images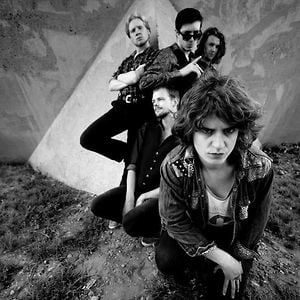 User Bio
It was a twist of fate which brought these young musicians together, who, as The Fudge, have been roaming the dutch music scene since 2009. It is common sense which made them stick together all that time. Well almost, the keyboard-player left the band and they have a new bass player, but The Fudge – core is still there.
The Fudge is a band where the whole is greater than the sum of its parts. Max, Midas, Ruben, Florent and Timothy are all gifted musicians, five individuals with their own history, taste and ideas. Put them together and you get a tight group with one vision. The word is synergy.
In their first year alone, they played over 60 shows, from dusty basements to sunny festivals. Battle-scarred they then went into the studio to record their first album with Jonas Filtenborg (Beef/Relax). Morning Comes Again (2011) confirmed The Fudge's reputation as being a slightly alien force in the dutch music scene, a band difficult to describe. Their music is heavy, but not metal and certainly not macho. Their fanbase accomodates a surprising amount of girls. Their songs are all over the place, yet straight and true. You will hear influences of North American alternative rock, English Indie to even South European folk. They themselves talk about it being magnetic rock, magnetic because their music attracts people and because the musicians themselves are attracted to different
styles of music.
The release of Morning Comes Again was celebrated in a sold-out Paradiso. After that they played radio- and tv-shows and did an extensive tour which even took them to Germany. Completely in the style of their do-it-yourself mentality, the band made their own music video for their first single. The 'no budget, great idea' video for 'Too Busy Being Delicious' has meanwhile gained 11.000 hits on YouTube and counting…
The Fudge will round off 2012 with the release of a new single, a precursor of a second album which will be released in the spring of 2013. The single 'Moviestar' and the spectacular self-made video will be released on the 27th of september in Amsterdam and a day later in their second home town, The Hague.
Midas Treub – lead vocals & guitar
Max Westendorp – guitar & backing vocals
Florent de Jong – drums & backing vocals
Ruben van Wiggen – guitar & backing vocals
Timothy Dunn – bass & backing vocals
Related RSS Feeds