Profile Images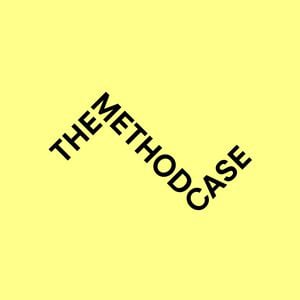 User Bio
The Method case is a website specialised in the world of design, architecture and visual communication that started early 2011. The Method Case is different to other specialised media because it does not focus only in the final result. Beyond the principles of every project, our main intention is to show the process that normally is hidden behind the scenes. By default, this does not mean a perfect collection or a collection of perfect projects.
This is the raw daily output of a team trying to inspire and show different ways to design, create and experiment. The Method Case strongly believes in the power of sharing knowledge. Alongside, The Method Case aims at promoting young creative professionals. It is believed that talent also need synergies. Therefore, The Method Case´s goal is to achieve an innovative link between those who design and those who produce, and a university section to develop a new quality of interrelations between industry, designers and the market. Notably, we are not journalists. The team is composed of multidisciplinary design and strategist professionals that are capable of discovering, generating and distributing fresh content fitted into The Method Case basis.
The Method Case is proud to deliver fresh and original content. Content can be published within few hours, but occasionally might need additional research. Please give us exclusivity for a couple of days.
Please take the time provide as much information about your submission entry as you can. Some information is REQUIRED*, as we need these for publication. The more information you provide, the better and more representative the article will be.
Priority will be given to works that have not yet been covered elsewhere on the web.
The submission should ideally include english text and lots of good images (possibly > 800 pixels width), sketches, pics from the making process; plans, sections, elevations are popular. A we transfer zip might be perfect.
This is powered by:
Albert Soler Mas – Founder – Strategic Business Design & Innovation
Mikel Garate Uriarte – Industrial and Conceptual Designer
Andreu Capdevila Jordana – Industrial and Conceptual Designer
If you would like to share your work with the rest of our visitors. Please feel free to
e-mail us at hello@themethodcase.com. The Method Case is keen to learn from
your industrial, interior, graphic design, architecture or anything design related.
Preferably, the work should be related or shows its process.
Related RSS Feeds
Recent Activity
A good project, which we see how it evolves. The Method Case has published it: http://www.themethodcase.com/dust-matters-lucie-libotte/ And add it to our channel https://vimeo.com/channels/themethodcase.