Profile Images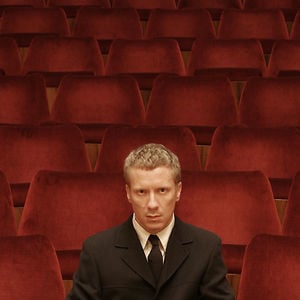 User Bio
James Webb is a South African interdisciplinary artist based in Cape Town. His work, framed in large-scale installations in galleries and museums, or as unannounced interventions in public spaces, often makes use of ellipsis, displacement and détournement to explore the nature of belief and the dynamics of communication in our contemporary world. Webb is acclaimed for his sophisticated practice that employs a variety of media including audio, installation and text, referencing aspects of the conceptualist and minimalist traditions, as well as his academic studies in advertising, comparative religion and theatre.

Born in 1975 in Kimberley, Webb has presented his work around the world at institutions such as the Palais de Tokyo in Paris, CCA Kitakyushu in Japan and the Darat al Funun in Amman, Jordan, as well as on major international exhibitions such as the 2013 Biennale di Venezia, the 2010 Marrakech Biennale, the 2009 Melbourne International Arts Festival and the 2007 Biennale d'Art Contemporain de Lyon. His work is represented in the collections of the Iziko South African National Gallery, Johannesburg Art Gallery, Nelson Mandela Metropolitan Art Museum, the Khalid Shoman Foundation, Amman, Vranken Pommery, Reims, and the Kaiser Wilhelm Museum, Krefeld.

Webb's latest solo exhibition, The Two Insomnias, was presented at blank projects in Woodstock in February 2014, and evoked themes of addiction, revolution and romance. In 2012, he was the subject of the survey show, MMXII, at the Johannesburg Art Gallery. Recent projects include the creation of an associative audio guide for the famous Skogskykogården cemetery in Stockholm. Webb will be participating in the 2014 Venice Biennale of Architecture as part of the Pavilion of Fittja curated by the Botkyrka Konsthall.
Webb is represented by blank projects, Cape Town (blankprojects.com) and Galerie Imane Farès, Paris (imanefares.com).
Related RSS Feeds