Kevin Balling/tinroofvideo.com
Plus
Joined

Location

Blue Ridge Mountains of NC
Profile Images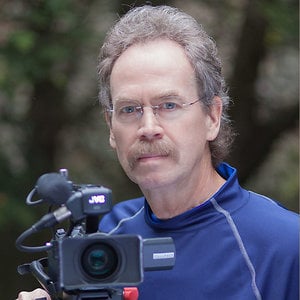 User Bio
I have been producing film/video for three decades and taught production at Appalachian State University from 1982-2011. My work has also been funded through the National Endowment For The Arts, The North Carolina Arts Council, The Foundation for Independent Video and Film, The Beldon Fund, The Benton Foundation, The Kaltenborn Foundation, Greenpeace, and The Sierra Club.
My production work has resulted in several independent films including "Bathanti" (2013), a profile of author and Poet Laureate of North Carolina, Joseph Bathanti, "Hemp and The Rule of Law" (2004), traces hemp's legendary past in U.S. agriculture and chronicles the heated debate to return the crop to American farms, "Voices From The Garden" (1992) chronicles the struggle of the Cree and Inuit people of northern Quebec to stop hydroelectric development on their land, "Doc and Merle" (1986) offers an inside look into the lives and music of Doc and Merle Watson, "While The Ages Roll On... A Memorial" (1990) is a documentary on the tradition and ritual of The Old Regular Baptists of central appalachia, "Strands" (1988) deals with people's obsession with their hair, and "Benediction" (1996), a 14 minute experimental film shot entirely within my vegetable garden. I have also collaborated with performance artist Catherine Altice on "All The King's Men" a video/performance at the Weatherspoon Gallery in Greensboro, N.C.
In addition to my independent work, I have done freelance work for a number of commercial clients including CBS, ESPN, Home Team Sports,The Black Entertainment Network, IBM, Appalachian Voices, Cierra Arabian Horse Farms, Northwestern Dance Studios, NC Sustainable Energy Association and others.
I am a native of New York City but have been living in the Blue Ridge Mountains of NC for thirty-five years. My wife, Catherine Altice (tinroofstudio.com), is the true artist in the house.