Nick Rapidfire
Joined

Location

New Jersey
Profile Images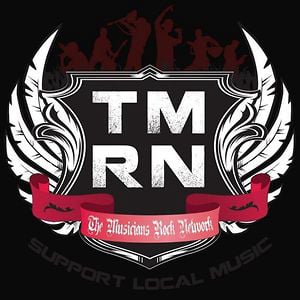 User Bio
As a drummer since the age of 5, I played for Guillotine throughout the 80's out of Brooklyn NY. I grew up in the rock scene alongside bands like Twisted Sister, Zebra, Adrenaline, Riot, Fallout (Pete Steele before TypeO), and many more. As time progressed, I left Guillotine, on the advice of a co-worker of Big3 Music, to perform with other artists. It was a move I dont regret. After 30 years, I still retain my TAMA Superstar 8-pce concert tom kit. These days, I support local unsigned rock bands, indies, & musicians, as a recreation profession, as the founder and #1 fan of The Musicians Rock Network. TMRNWorld.com is a networking hub for media in one central location for all to view TMRN's supported rock bands and promoters. However, our main medium for networking remains on Facebook, which is viewable by a widget through our website. It is a rewarding community where everyone gets involved with sharing their events and band news. I have enjoyed scouting many bands but none have come sweeter than scouting the Northeast USA for awesome original rock music. We do have a few that are supported from out west and southwest United States. I like to see young bands nurtured in their skills and talents. They should be able to take constructive criticism to further their music career and dreams. Support goes a long way for any band. Bands do not survive in this day and age without a healthy fanbase abroad, far from the place they call home. That is why it is so important to take advantage of the internet and network! After speaking with many musicians from the 70-80's that never had the chance of getting signed through a medium of the internet, it would be foolish for any band today to not use a tool so valuable. My advice, is put your best material out there and be heard. Make us old timers be proud! Give us something unique with flavor. Take advantage of everything and diligently. You snooze you lose ... old saying.
Nick Rapidfire
_______________________
*Unsigned Rock Band and Musician Supporter, & the Founder of The Musicians Rock Network facebook.com/TMRNWorld
*My pictorial displays of poetic and artistic expressions can be found at facebook.com/NRFPhoto
Related RSS Feeds
Nick Rapidfire does not have any videos yet.
Recent Activity
Awesome video! Hessler is a band that must be seen and heard! Love the B&W! ~ TMRN Nick Rapidfire