TM-Studia
Joined

Location

Russia
Profile Images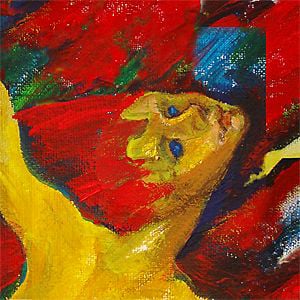 User Bio
We manifest ourselves to this world through our activities, thoughts and dreams. With every step we make we test the reality around us and eventually these steps shape the reality itself and it becomes our life and destiny.
We find the outer world reflected within us, and we define it, name it, mold it and fill with essence... Just like generations of our ancestors used to do.
Within this space where personal fate transfers into the fate of the Humanity, between the outer and the inner, and quite a variety of different "betweens", between the rational and irrational – we draw maps and images of the world that we inhabit and the worlds hidden inside every human being.
In modern reality, so full of various post- and next-, our perception is greatly fragmented, the links between image and phenomena it refers to are lost and are impossible to be discovered rationally. Moreover, emotional methods of revealing these links are broken by the very context of contemporary trends in art, which mostly became «artificial» trends.
We invest our creative energy into the Space Between. Between the paintings and the beholder, the author and you, the viewer and his feelings and his dreams. Such approach helps to build stronger relations between art and everyday life with more and more people getting involved into this magic. And we consider this to be our utmost profit.
We look upon our inner essence carefully and attentively, we look upon other people, we listen and then we speak.
One of the project names of our exhibition was "We Are Open". This expression, though widely used, gets a deeper meaning within this particular context.
And again the impossible becomes possible.
WE ARE OPEN
Related RSS Feeds